Find Free Clinics and Community Health Centers
People without health insurance often find themselves with limited options for affordable healthcare and free dental care, and their lives and health often depend on access to free medical clinics. Free Clinic Directory is the premier online destination for uninsured people to connect with affordable and free health clinics in their area. By clicking on a state, a person can find free and affordable clinic listings by county. Each clinic listing comes with a wealth of information, including reviews, services provided and contact information. Clinic administrators can easily add listings to FreeClinicDirectory.org, and people who have used any of the listed clinic services can easily post reviews. Full clinic information is available to people who register for a free account.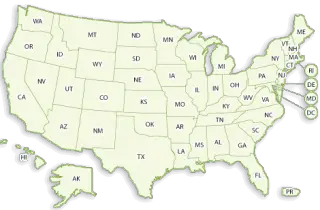 New Medical and Dental Clinic Updates:

Parktree Community Health Center - Sultana
Location: Ontario, CA - 91761
Contact Phone: (909) 984-7384
Details: Parktree Community Health Center is a community health center providing comprehensive, primary healthcare to adults and children. Our professional and high quality care is offered to people in Los Angeles and San Bernardino Counties. We look forward to becoming your provider of choice.

Planned Parenthood - Clifton Park Center
Location: Clifton Park, NY - 12065
Contact Phone: 518.383.1783
Details: If you need emergency contraception (morning after pill), you can walk in any time the health center is open.

Christian Free Clinic In Botetourt
Location: Fincastle, VA - 24090
Contact Phone: 540-353-0509
Details:

The Christian Free Clinic in Botetourt endeavors to serve Jesus Christ, to meet physical, emotional, and spiritual needs of anyone without available resources, and to offer services with love, dignity, and respect.



Core Clinic
Location: Parker, CO - 80138
Contact Phone: 4105070353
Details:

The Center for Osteopathic Outreach, Research, and Education (CORE) is a non-for-profit student-run medical clinic. Founded February 2016, CORE Clinic is run by medical students, and overseen by a licensed physician. We currently offer sick visits, physical exams, sports physicals. We provide medical care to anyone, regardless of insurance or ability to pay.



Mcmicken Health Collaborative
Location: Cincinnati, OH - 45202-6549
Contact Phone: 513-352-6364
Details:

The Cincinnati Health Network, a private, non-profit corporation, was established in 1986 to coordinate services and programs for medically underserved and special population groups of our community. The Network continues to function as an administrative entity that enables federal monies to be funneled to sub-contractors to assure that appropriate and needed services are in place for marginalized populations.



Thank you for using Free Clinic Directory. We are constantly enhancing our website to better service you. Please check back frenquently for more updates. If you have any suggestion, please contact us. We appreciate your business very much.