Find Free Clinics and Community Health Centers
People without health insurance often find themselves with limited options for affordable healthcare and free dental care, and their lives and health often depend on access to free medical clinics. Free Clinic Directory is the premier online destination for uninsured people to connect with affordable and free health clinics in their area. By clicking on a state, a person can find free and affordable clinic listings by county. Each clinic listing comes with a wealth of information, including reviews, services provided and contact information. Clinic administrators can easily add listings to FreeClinicDirectory.org, and people who have used any of the listed clinic services can easily post reviews. Full clinic information is available to people who register for a free account.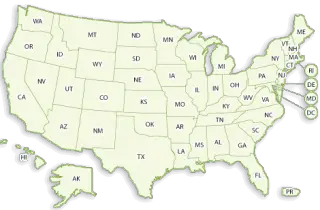 New Medical and Dental Clinic Updates:

Snake River Community Clinic
Location: Lewiston, ID - 83501
Contact Phone: (208) 743-5899
Details: Our mission is to provide access to health care for uninsured, medically needy with volunteer providers.

Vna Health Center - Aurora
Location: Aurora, IL - 60505
Contact Phone: (630) 892-4355
Details: VNA Health Care is a patient-centered, not-for-profit healthcare provider, serving over 72,000 patients a year. When you choose to come to VNA, you receive high-quality, affordable health care. Your care team members are your partners who work with you to help you achieve your best health. We are your home for health care, the place you can go for care through every stage of your life.

Sihf Healthcare - Central Alton Health Center
Location: Alton, IL - 62002
Contact Phone: (618) 462-4342
Details: Our 2615 Edwards Street, Suite 171 location in Alton provides Family Medicine services. Our staff is committed to providing quality care to every patient that walks through our doors regardless of their economic status or ability to pay. From our front desk staff that greets each patient with a smile to the clinical team who listens to the patient's needs, each staff member plays a key role in treating the whole family. Alton has a strong history, and the community is truly dedicated to the people who work here and call this city home. We are proud to play a part in that, through providing quality care to families so that they can lead their best lives.

Legacy Medical Care - Arlington Heights
Location: Arlington Heights, IL - 60005
Contact Phone: (847) 749-2248
Details: We are recognized as a provider of high quality affordable health care. The care we provide meets or exceeds standards set for the health care industry. In addition to excellent care, all of our providers and support staff are committed to bringing you the highest standards of customer service. We're also concerned about the high cost of health care. A staff member is available to assist you with enrollment in programs which may help reduce the cost of your visit. No matter what your financial situation is, we will provide care for you at Legacy Medical Care. Patients who have insurance, Medicaid, Medicare, or who are self-pay are all welcome.

Bonner Partners In Care Clinic, Inc
Location: Sandpoint, ID - 83864
Contact Phone: (208) 255-9099
Details: Bonner Partners In Care Clinic provides health care to residents of Bonner County and adjacent communities who have no medical insurance and meet the Clinic's eligibility criteria. The Clinic, which opened for patients in July 2003, is the result of dedicated community members with a vision, many benefactors and our most important asset: our volunteers who make our missions possible. Physicians, Physician Assistants, nurses and clerical volunteers staff the clinic two nights a week to provide medical services. Numerous other volunteers help with prescription assistance, bookkeeping, clerical duties and supply management. Many of our board members are also volunteer at the clinic as well as work to assure the clinic is run professionally and economically.

Thank you for using Free Clinic Directory. We are constantly enhancing our website to better service you. Please check back frenquently for more updates. If you have any suggestion, please contact us. We appreciate your business very much.