Find Free Clinics and Community Health Centers
People without health insurance often find themselves with limited options for affordable healthcare and free dental care, and their lives and health often depend on access to free medical clinics. Free Clinic Directory is the premier online destination for uninsured people to connect with affordable and free health clinics in their area. By clicking on a state, a person can find free and affordable clinic listings by county. Each clinic listing comes with a wealth of information, including reviews, services provided and contact information. Clinic administrators can easily add listings to FreeClinicDirectory.org, and people who have used any of the listed clinic services can easily post reviews. Full clinic information is available to people who register for a free account.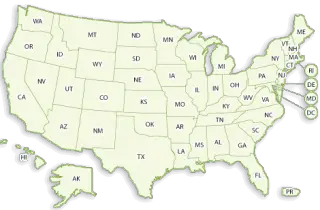 New Medical and Dental Clinic Updates:

Ocean Health Initiative
Location: Lakewood, NJ - 08701-4738
Contact Phone: 732-719-1511
Details: Ocean Health Initiatives, Inc. (OHI) is a 501 (c) 3 non-profit Federally-Qualified Health Center (FQHC) community organization that is based in Ocean County, NJ. OHI shares the Bureau of Primary Health Care's mission to increase access to comprehensive primary and preventative health care and to improve the health status of the underserved and vulnerable populations. OHI is committed to serve populations from areas with the greatest need for primary care medical services.

Genesis Community Health: Boca Raton Dental
Location: Boca Raton, FL - 33432
Contact Phone: (561) 810-8790
Details: Genesis Community Health, a non-profit, long-term healthcare clinic dedicated to serving patients of all economic levels in Palm Beach County.

Planned Parenthood - Central Oklahoma City Clinic
Location: Oklahoma City, OK - 73103
Contact Phone: 405.528.2157
Details: All services at this health center are available on a walk-in basis. Scheduled appointments are also available.If you need emergency contraception (morning after pill), you can walk in any time the health center is open.

The Pickens Center
Location: Detroit, MI - 48235-3541
Contact Phone: 313-272-2400
Details: Advantage Health Centers/Detroit Health Care for the Homeless is a nonprofit agency committed to improving the health of the individuals and communities we serve. Advantage Health Centers receives significant funding through Public Health Service Act, Section 330, 42 U.S.C. 254b, and is therefore designated as a Federally Qualified Health Center (FQHC).

16th St Comm Hlth Cntr-ucc Senior Center
Location: Milwaukee, WI - 53204-2310
Contact Phone: 414-672-1353
Details: An independent non-profit agency, Sixteenth Street operates two full service medical clinics, a Women, Infants & Children WIC nutrition program and environmental health services, including lead poisoning prevention. Employing more than 300 people, Sixteenth Street is the only source of medical care for nearly 9,000 individuals and more than 16,000 people who rely on the Medicaid program. Our Mission is To improve the health and well-being of Milwaukee and surrounding communities, by providing quality, patient-centered, family-based health care, health education and social services, free from linguistic, cultural and economic barriers.

Thank you for using Free Clinic Directory. We are constantly enhancing our website to better service you. Please check back frenquently for more updates. If you have any suggestion, please contact us. We appreciate your business very much.