Find Free Clinics and Community Health Centers
People without health insurance often find themselves with limited options for affordable healthcare and free dental care, and their lives and health often depend on access to free medical clinics. Free Clinic Directory is the premier online destination for uninsured people to connect with affordable and free health clinics in their area. By clicking on a state, a person can find free and affordable clinic listings by county. Each clinic listing comes with a wealth of information, including reviews, services provided and contact information. Clinic administrators can easily add listings to FreeClinicDirectory.org, and people who have used any of the listed clinic services can easily post reviews. Full clinic information is available to people who register for a free account.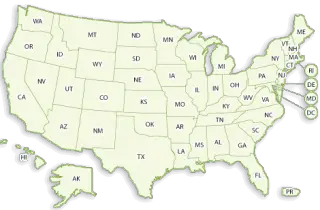 New Medical and Dental Clinic Updates:

Sonrisa Family Dental - Gage Park
Location: Chicago, IL - 60632
Contact Phone: 773-778-2200
Details: Founded by Jason Korkus, DDS, Sonrisa Family Dental is a six-office practice with a single mission: Provide the most caring, professional dental services for everyone in your family—including infants, pregnant mothers and elderly family members. Sonrisa prides itself on delivering timely care, allowing same-day, no-wait appointments for patients with critical dental issues. Sonrisa's professional staff is multi-lingual, taking time to explain and educate all patients and parents on proper oral hygiene and care to prevent future dental problems.

Stony River Village Clinic
Location: Stony River, AK - 99557
Contact Phone: (907) 537-3228
Details: The Community Health Aide Program (CHAP) provides village-based primary health care in 47 village clinics in the Yukon-Kuskokwim Delta, including acute, chronic and emergency care, preventative services, and health promotion disease prevention activities to individuals, families, and their communities.

Southern Illinois Healthcare Foundation
Location: Brooklyn, IL - 62059
Contact Phone: 618-482-8008
Details: Southern Illinois Healthcare Foundation is a community-based, Federally Qualified Health Center (FQHC) network, with nearly 40 health centers located in seven counties in Southern Illinois. As an FQHC, Southern Illinois Healthcare Foundation serves predominately low income or medically underserved populations throughout southern Illinois.

Planned Parenthood - St. Paul Health Center
Location: St. Paul, MN - 55114
Contact Phone: 651.698.2406
Details: Emergency Contraception, Pregnancy Testing, HIV Testing, Depo Injections.All other services require an appointment.If you need emergency contraception (morning after pill), you can walk in any time the health center is open.

Ubuntu Community Center
Location: Chicago, IL - 60632-2518
Contact Phone: 773-247-7730
Details: For twenty-six years, Inner Voice has expanded its services in response to the needs of the community, and today, the organization operates nine shelter residences, six social service programs and three permanent housing programs for persons with disabilities. We believe that everyone, regardless of their current circumstance is entitled to have a "place to call home" and that with your help it is possible to end homelessness.

Thank you for using Free Clinic Directory. We are constantly enhancing our website to better service you. Please check back frenquently for more updates. If you have any suggestion, please contact us. We appreciate your business very much.