Find Free Clinics and Community Health Centers
People without health insurance often find themselves with limited options for affordable healthcare and free dental care, and their lives and health often depend on access to free medical clinics. Free Clinic Directory is the premier online destination for uninsured people to connect with affordable and free health clinics in their area. By clicking on a state, a person can find free and affordable clinic listings by county. Each clinic listing comes with a wealth of information, including reviews, services provided and contact information. Clinic administrators can easily add listings to FreeClinicDirectory.org, and people who have used any of the listed clinic services can easily post reviews. Full clinic information is available to people who register for a free account.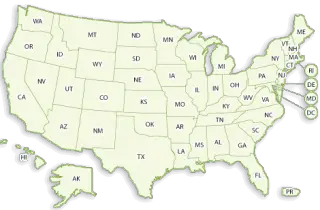 New Medical and Dental Clinic Updates:

Family Care Health Centers
Location: St Louis, MO - 63111
Contact Phone: 314-481-1615
Details: As one of the leading community health care providers in St. Louis, Family Care Health Centers is dedicated to providing comprehensive primary health care services to the residents of St. Louis. With two state-of-the-art facilities in the metropolitan area, Family Care also works to improve the overall health of the communities it serves by reducing barriers to health care.

Christ Clinic - Clinic Location #2
Location: Fort Collins, CO - 80524
Contact Phone: (970) 481-2390
Details: Christ Clinic accomplishes its mission by providing free primary care in an outpatient setting. Our clinic provides family medicine care for all members of the family. Our goal is to develop ongoing relationships between patients and Christ Clinic. Therefore, all visits are by appointment only. This is not an urgent care clinic. Our aim is to act as the essential medical providers for members of the Northern Colorado community who are uninsured or do not have access to other providers regardless of their background, creed or beliefs. This includes young adults; families with children; and adults with chronic diseases who are not yet eligible for Medicare.

Visiting Nurse Association Of Central Jersey Community Health Center
Location: Asbury Park, NJ - 7712
Contact Phone: 732-219-7480
Details: Visiting Nurse Association of Central Jersey is a voluntary, nonprofit organization dedicated to the promotion, restoration and maintenance of the health status of individuals and the community.

Easton Elementary School Sbhc - Dobson
Location: Easton, MD - 21601-4104
Contact Phone: 410-822-0550
Details: Located on the Eastern Shore of Maryland, Choptank Community Health System, Inc. (CCHS) is a private, non-profit community health center providing primary health care services in Caroline, Dorchester, and Talbot Counties and the surrounding areas. CCHS health centers provide a full range of primary medical, dental, and behavioral health services. CCHS is a participating provider with most major insurance companies and HMOs. In addition, a sliding fee scale is available for any patient without insurance. As a community health center, CCHS is able to use federal funding to expand current services and develop new programs to meet the health care needs in our area.

Burlington Hlth & Rehab Center
Location: Burlington, VT - 05401-8531
Contact Phone: 802-658-4200
Details: For nearly four decades, the Community Health Centers of Burlington has provided exceptional health care to people of all ages, backgrounds, and life circumstances. Under our umbrella of comprehensive services, community residents can access primary and preventive health care, dental services and mental health and substance abuse treatment provided in a compassionate, respectful, and professional manner.

Thank you for using Free Clinic Directory. We are constantly enhancing our website to better service you. Please check back frenquently for more updates. If you have any suggestion, please contact us. We appreciate your business very much.