Find Free Clinics and Community Health Centers
People without health insurance often find themselves with limited options for affordable healthcare and free dental care, and their lives and health often depend on access to free medical clinics. Free Clinic Directory is the premier online destination for uninsured people to connect with affordable and free health clinics in their area. By clicking on a state, a person can find free and affordable clinic listings by county. Each clinic listing comes with a wealth of information, including reviews, services provided and contact information. Clinic administrators can easily add listings to FreeClinicDirectory.org, and people who have used any of the listed clinic services can easily post reviews. Full clinic information is available to people who register for a free account.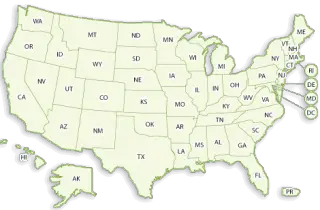 New Medical and Dental Clinic Updates:

Edinburg Family Dentistry
Location: Edinburg, TX - 78539
Contact Phone: 956-391-2134
Details:

At Edinburgh Family Dentistry, located in Edinburg on University Drive near McAllen, TX, the needs of our patients are the most important thing to us. By offering convenient evening appointments, same day emergency care, flexible financing and the ability to easily make appointments online, we make sure that every patient in 78539 is able to get to see us when it is convenient for them! Since we are a general and family dentistry in Edinburg, we are able to help every member of the family with a variety of treatments from general dentistry like check-ups and exams to cosmetic dentistry like teeth whitening.

In addition, helping the community is one of our passions! Through our Willy the Walrus Dental Education Program, we have reached out to over 50,000 children in the surrounding Rio Grande Valley area and taught them about the importance of oral health. We look forward to helping you and your family for years to come!



Lrmc - Loris Site
Location: Loris, SC - 29569-3017
Contact Phone: 843-663-1013
Details:

It is our duty to treat everyone who comes to Little River Medical Center for primary care. As a private, non-profit primary health care corporation, Little River Medical Center is more concerned with your health than your wealth. We provide health care services at a discount program scale that is based on your household income. Our highly trained medical staff offers comprehensive health care services and a full range of wellness programs for the whole family.



Eastern Iowa Dental Center
Location: Cedar Rapids, IA - 52403
Contact Phone: (319) 730-7300
Details: At Eastern Iowa Dental Center we care about you. We will make sure your smile is the best it can be. Our newly remodeled office is conveniently located next to Eastern Iowa Health Center – Family Medicine and Pediatrics on Third Avenue SE in Cedar Rapids.

Hilo Family Health Center
Location: Hilo, HI - 96720
Contact Phone: (808) 969-1427
Details: Bay Clinic is a community-directed healthcare organization that provides quality primary and preventive care services to the people of East Hawai'i. Bay Clinic will ensure that patient-centered, culturally responsive, and affordable healthcare services are locally accessible in our communities.

Ke Ola Mamo
Location: Honolulu, HI - 96817
Contact Phone: (808) 845-3388
Details: Ke Ola Mamo is one of the five Native Hawaiian Health Care Systems created under the Native Hawaiian Health Care Act of 1988 and reauthorized under the Native Hawaiian Health Care Improvement Act of 1992. Ke Ola Mamo has been providing services to the Native Hawaiian Community on O`ahu for over ten years. Ke Ola Mamo is committed to improving the life and health of our people through a system of culturally sensitive services, intervention, advocacy, outreach, education and early detection screenings.

Thank you for using Free Clinic Directory. We are constantly enhancing our website to better service you. Please check back frenquently for more updates. If you have any suggestion, please contact us. We appreciate your business very much.