Find Free Clinics and Community Health Centers
People without health insurance often find themselves with limited options for affordable healthcare and free dental care, and their lives and health often depend on access to free medical clinics. Free Clinic Directory is the premier online destination for uninsured people to connect with affordable and free health clinics in their area. By clicking on a state, a person can find free and affordable clinic listings by county. Each clinic listing comes with a wealth of information, including reviews, services provided and contact information. Clinic administrators can easily add listings to FreeClinicDirectory.org, and people who have used any of the listed clinic services can easily post reviews. Full clinic information is available to people who register for a free account.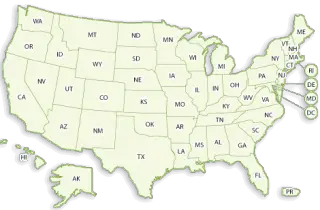 New Medical and Dental Clinic Updates:

Community Health Center Of Southeast Kansas Inc
Location: Pittsburg, KS - 66762
Contact Phone: 16202351867
Details: The Community Health Center of Southeast Kansas is a federally qualified patient-centered health center dedicated to providing quality health care to everyone regardless of their ability to pay.

Cbm Heath Care Inc. - Waterford
Location: Waterford, MI - 48327
Contact Phone: 248-618-3920
Details: Our mission is to provide primary medical care services, including holistic,integrated medicine and resources to the uninsured and frail elderly population.

Teche Action Clinic
Location: Franklin, LA - 70538-4124
Contact Phone: 337-828-2550
Details: The mission of Teche Action Board, Inc. is to continually improve its ability to identify and eliminate the unique health disparities of the residents of St. Mary, St. John, St. James, and Terrebone Parishes. The residents of those parishes and surrounding areas will be provided with safe, quality, culturally competent, comprehensive, primary and preventive health care services, regardless of race, ethnic origin, age, sex, religion, or ability to pay.*

Erie Helping Hands Health Center
Location: Chicago, IL - 60625
Contact Phone: (312) 666-3494
Details: Erie Helping Hands is located in Albany Park and provides a wide range of primary health care and outreach services to enhance the health of the Albany Park community. You can come to our Helping Hands Health Center for everything from free pregnancy tests and school physicals to cholesterol checks and diabetes management. We even offer laboratory services and medication.

Community Foundation Of Cape Cod
Location: Yarmouthport, MA - 2675
Contact Phone: 5087757234
Details: The Cape Cod Foundation is a community foundation whose mission is to build permanent charitable resources for community betterment through informed grantmaking and civic leadership.

Thank you for using Free Clinic Directory. We are constantly enhancing our website to better service you. Please check back frenquently for more updates. If you have any suggestion, please contact us. We appreciate your business very much.