Find Free Clinics and Community Health Centers
People without health insurance often find themselves with limited options for affordable healthcare and free dental care, and their lives and health often depend on access to free medical clinics. Free Clinic Directory is the premier online destination for uninsured people to connect with affordable and free health clinics in their area. By clicking on a state, a person can find free and affordable clinic listings by county. Each clinic listing comes with a wealth of information, including reviews, services provided and contact information. Clinic administrators can easily add listings to FreeClinicDirectory.org, and people who have used any of the listed clinic services can easily post reviews. Full clinic information is available to people who register for a free account.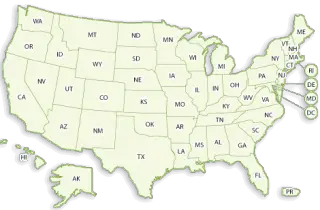 New Medical and Dental Clinic Updates:

Eastern Iowa Dental Center
Location: Cedar Rapids, IA - 52403
Contact Phone: (319) 730-7300
Details: At Eastern Iowa Dental Center we care about you. We will make sure your smile is the best it can be. Our newly remodeled office is conveniently located next to Eastern Iowa Health Center – Family Medicine and Pediatrics on Third Avenue SE in Cedar Rapids.

Hilo Family Health Center
Location: Hilo, HI - 96720
Contact Phone: (808) 969-1427
Details: Bay Clinic is a community-directed healthcare organization that provides quality primary and preventive care services to the people of East Hawai'i. Bay Clinic will ensure that patient-centered, culturally responsive, and affordable healthcare services are locally accessible in our communities.

Ke Ola Mamo
Location: Honolulu, HI - 96817
Contact Phone: (808) 845-3388
Details: Ke Ola Mamo is one of the five Native Hawaiian Health Care Systems created under the Native Hawaiian Health Care Act of 1988 and reauthorized under the Native Hawaiian Health Care Improvement Act of 1992. Ke Ola Mamo has been providing services to the Native Hawaiian Community on O`ahu for over ten years. Ke Ola Mamo is committed to improving the life and health of our people through a system of culturally sensitive services, intervention, advocacy, outreach, education and early detection screenings.

Tzu Chi Free Clinic
Location: Honolulu, HI - 96817
Contact Phone: (808) 550-8608
Details: Everyone deserves to enjoy good health, but many can't afford it.

C.l. Brumback Primary Care Clinics - Belle Glade Clinic
Location: Belle Glade, FL - 33430
Contact Phone: (561) 996-6156
Details: Partnering with the Florida Department of Health, community-based organizations, and local hospitals, the C. L. Brumback Primary Care Clinics strive to provide the highest quality health care to all Palm Beach County residents, including the homeless and migrant populations. These collaborations are established to ensure that the patients' needs are addressed in a timely and compassionate manner. The goal is for the C. L. Brumback Primary Care Clinics to become the medical home for all of our patients.

Thank you for using Free Clinic Directory. We are constantly enhancing our website to better service you. Please check back frenquently for more updates. If you have any suggestion, please contact us. We appreciate your business very much.