Find Free Clinics and Community Health Centers
People without health insurance often find themselves with limited options for affordable healthcare and free dental care, and their lives and health often depend on access to free medical clinics. Free Clinic Directory is the premier online destination for uninsured people to connect with affordable and free health clinics in their area. By clicking on a state, a person can find free and affordable clinic listings by county. Each clinic listing comes with a wealth of information, including reviews, services provided and contact information. Clinic administrators can easily add listings to FreeClinicDirectory.org, and people who have used any of the listed clinic services can easily post reviews. Full clinic information is available to people who register for a free account.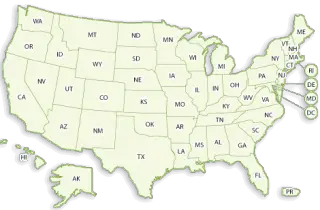 New Medical and Dental Clinic Updates:

Pregnancy Choices
Location: Massillon, OH - 44646
Contact Phone: 3309156378
Details:

Pregnancy Choices is a medical, non-profit, faith-based pregnancy center, designed to provide practical support and factual information in a caring context to women and men who are involved in a crisis pregnancy (an unplanned, untimely or unwanted pregnancy). All of our services are free and confidential.



Family Health Center At Cobb
Location: Marietta, GA - 30060-1545
Contact Phone: 770-919-0025
Details:

Established in 1976, West End Medical Centers, Inc. is a 501c3, not-for-profit, federally funded community health center. West End Medical Centers, Inc. provides comprehensive health care to medically under-served populations of metropolitan Atlanta and surrounding communities.



Center For Women And Family Health At Stadium Place
Location: Kissimmee, FL - 34744-9516
Contact Phone: 407-343-2050
Details:

The Osceola County Health Department would like to welcome you to the best public healthcare available to our community, where everyone is ensured the best quality medical services. Our Goal is To provide health protection, to ensure health promotion and disease prevention, and to administer health treatment. We are here to serve you -- by constantly offering new healthcare solutions, programs, and opportunities to all who live in Osceola County.



Community Clinic, Inc. - Franklin Park
Location: Greenbelt, MD - 20770
Contact Phone: 240-624-2278
Details:

Community Clinic, Inc. (CCI) is a nonprofit, community-based health care agency serving residents of Montgomery and Prince George's counties who are uninsured or under-insured and others. CCI welcomes adults and children in need of primary health care and WIC nutrition education and food supplement services, provided in six accessible locations. CCI is committed to your good health and has been serving the community since 1972. Our expert, dedicated and certified staff are well-trained and friendly. If you are looking for a patient-centered medical home, we can offer you a full array of primary care and WIC services to get well and stay healthy.



Mission Of Mercy - Reisterstown
Location: Reisterstown, MD - 21136
Contact Phone: 410-833-5870
Details:

Since 1994, Mission of Mercy has been providing free healthcare, free dental care and free prescription medications to the uninsured, underinsured and those who "fall through the cracks" of our healthcare system. Mission of Mercy's Maryland/Pennsylvania Mobile Medical & Dental Clinic Program has been serving the sick and needy in the region since 1994. At Mission of Mercy, no one is denied care. All services are provided free, regardless of race, color, creed, national origin or religion.



Thank you for using Free Clinic Directory. We are constantly enhancing our website to better service you. Please check back frenquently for more updates. If you have any suggestion, please contact us. We appreciate your business very much.