Find Free Clinics and Community Health Centers
People without health insurance often find themselves with limited options for affordable healthcare and free dental care, and their lives and health often depend on access to free medical clinics. Free Clinic Directory is the premier online destination for uninsured people to connect with affordable and free health clinics in their area. By clicking on a state, a person can find free and affordable clinic listings by county. Each clinic listing comes with a wealth of information, including reviews, services provided and contact information. Clinic administrators can easily add listings to FreeClinicDirectory.org, and people who have used any of the listed clinic services can easily post reviews. Full clinic information is available to people who register for a free account.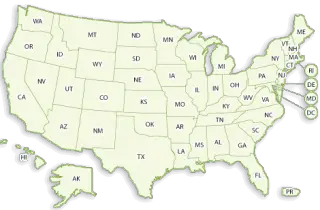 New Medical and Dental Clinic Updates:

La Casa De Buena Salud, Inc - Hondo Valley Community Health Center
Location: Hondo, NM - 88336
Contact Phone: 505-653-4830
Details: La Casa de Buena Salud, Inc. doing business as La Casa Family Health Center is an innovative, community-based, financially resourceful, total healthcare organization committed to evidenced-based quality primary care for the entire family with emphasis on the medically underserved in southeast New Mexico.

Greene County Middle School
Location: Snow Hill, NC - 28580
Contact Phone: 252-747-8191
Details: Create and provide opportunities for stakeholders to demonstrate genuine concern and understanding of the middle school child/student, to maintain an environment where all stakeholders value and demonstrate an exemplary preparation for students and provide a balanced integrated curriculum for lifelong learning.

Access Family Care Of Anderson
Location: Anderson, MO - 64831-9753
Contact Phone: 417-845-8300
Details: Our key advantage is our professionalism and our many years of experience. Our trained staff take the quickest and most effective care of your needs. With due diligence, of course. Read more: http://www.accessfamilycare.org/about-us/

Healthserve Community Health Clinic-north East
Location: Greensboro, NC - 27405-4533
Contact Phone:
Details: We provide every child, adult and family with exceptional healthcare that is comprehensive and holistic, delivered with a spirit of compassion and respect. We are the Triad-?s premier innovator for integrated family centered health care.

Southside Community Medical Clinic
Location: Minneapolis, MN - 55407
Contact Phone: 612-822-3186
Details: Southside Community Health Services accepts private insurance, General and Medical Assistance, Minnesota Care, and payments on a sliding fee schedule based on income for those who qualify. Our sliding fee discount is available based on federal poverty guidelines of family size and income. You must present proof of income at your appointment to be eligible for the discount.

Thank you for using Free Clinic Directory. We are constantly enhancing our website to better service you. Please check back frenquently for more updates. If you have any suggestion, please contact us. We appreciate your business very much.