Find Free Clinics and Community Health Centers
People without health insurance often find themselves with limited options for affordable healthcare and free dental care, and their lives and health often depend on access to free medical clinics. Free Clinic Directory is the premier online destination for uninsured people to connect with affordable and free health clinics in their area. By clicking on a state, a person can find free and affordable clinic listings by county. Each clinic listing comes with a wealth of information, including reviews, services provided and contact information. Clinic administrators can easily add listings to FreeClinicDirectory.org, and people who have used any of the listed clinic services can easily post reviews. Full clinic information is available to people who register for a free account.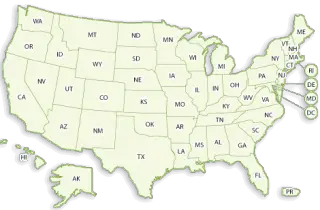 New Medical and Dental Clinic Updates:

Rural Health Care, Inc
Location: Pierre, SD - 57501
Contact Phone: 605-945-0045
Details: Oahe Valley Health Center is Rural Health Care, Inc's newest health center. Operating in the community of Ft. Pierre, OVHC works with local physicians and health care providers to meet the needs of the underinsured and uninsured patients in this community.

Pediatric Medicine
Location: Lowell, MA - 01854-3908
Contact Phone: 978-746-7785
Details: Lowell Community Health Center's mission is to provide caring, quality and culturally competent health services to the people of Greater Lowell, regardless of their financial status; to reduce health disparities and enhance the health of the Greater Lowell community; and to empower each individual to maximize their overall well-being.

Sikeston Dental Center
Location: Sikeston, MO - 63801-4403
Contact Phone: 573-471-4167
Details: Welcome to SEMO Health Network! Our Mission is to provide comprehensive, quality primary health care for all our patients in medically underserved rural communities. Our service areas include Dunklin, Mississippi, New Madrid, Pemiscot, Scott, and Stoddard Counties in Southeast Missouri, and our objective is to provide services regardless of the patient's ability to pay.

Community Health Connections, Inc
Location: Fitchburg, MA - 01420-1919
Contact Phone: 978-878-8100
Details: Community Health Connections is a federally qualified, community owned health center, providing high quality health care services to all. Community Health Connections opened in 2002, providing medical care and in five short years expanded our services to include dental, behavioral health and low-cost pharmacy care at four locations. (Fitchburg, Gardner, Leominster & ACTION (mobile and land-based health services).

Piedmont Access To Health Serives (paths)
Location: Danville, VA - 24541-1023
Contact Phone: 434-203-0927
Details: Piedmont Access to Health Services, Inc. ("PATHS") is a non-profit 501c3 organization whose mission is to provie healthcare to all citizen (in South Central Virginia) -- reardless of their ability to pay. The vision of PATHS is to provide access to quality primary and specialty care, prescription medication, case management and other ancillary services to the citizens of Southern Virginia and surrounding areas.

Thank you for using Free Clinic Directory. We are constantly enhancing our website to better service you. Please check back frenquently for more updates. If you have any suggestion, please contact us. We appreciate your business very much.