Find Free Clinics and Community Health Centers
People without health insurance often find themselves with limited options for affordable healthcare and free dental care, and their lives and health often depend on access to free medical clinics. Free Clinic Directory is the premier online destination for uninsured people to connect with affordable and free health clinics in their area. By clicking on a state, a person can find free and affordable clinic listings by county. Each clinic listing comes with a wealth of information, including reviews, services provided and contact information. Clinic administrators can easily add listings to FreeClinicDirectory.org, and people who have used any of the listed clinic services can easily post reviews. Full clinic information is available to people who register for a free account.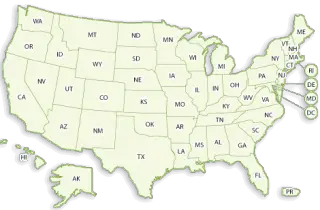 New Medical and Dental Clinic Updates:

Atmautluak Village Clinic
Location: Atmautluak, AK - 99559
Contact Phone: (907) 553-5114
Details: The Community Health Aide Program (CHAP) provides village-based primary health care in 47 village clinics in the Yukon-Kuskokwim Delta, including acute, chronic and emergency care, preventative services, and health promotion disease prevention activities to individuals, families, and their communities.

Community Health Center Of West Palm Beach
Location: West Palm Beach, FL - 33407
Contact Phone: (561) 840-8681
Details: The Community Health Center exists to share the love of God by providing non-emergency medical, and eye care to those who do not have access to health care services, and assist them in establishing a continuum of care through conventional health care systems to promote a healthy body, mind and spirit. The Community Health Center mission is to ensure access to a comprehensive health care system and the delivery of quality services for the residents of Palm Beach County. The clinic is located at 2100 W. 45th Street, in West Palm Beach, Florida. That is the southwest corner at the intersection of 45th Street and North Congress Avenue.

Whole Family Health Center - Vero Beach
Location: Vero Beach, FL - 32960
Contact Phone: (772) 257-5785
Details: Whole Family Health Center became a reality in April 2013 by a group of dedicated individuals from the Treasure Coast, who decided to expand the scope of service at their existing medical facility by offering comprehensive primary care services to the community regardless of patient's socio-economic status and ability to pay. The health center occupies two medical practices; in Fort Pierce and Vero Beach. It is a 501(c)3 non-profit corporation dedicated to the delivery of compassionate healthcare to all. A group of 51 caring and enthusiastic staff and contracted employees under the guidance and direction of a Board of Directors provide exceptional care. Whole Family Health Center partnership's with community leaders, hospitals, physicians, and the patients they serve, enable the development of new ideas and resources to ensure total care of people living in our communities.

Florida Department Of Health In Hernando County - Spring Hill
Location: Spring Hill, FL - 34606
Contact Phone: (352) 540-6800
Details: The local department of health provides a variety of services including: family planning, school health, WIC, and Environmental Health services; birth and death records, public health emergency planning, and community health education and disease prevention outreach.

Heart Of Florida Health Center - Reddick
Location: Reddick, FL - 32686
Contact Phone: (352) 591-0877
Details: Serving our local community in an operational capacity since 1991, Heart of Florida Health Center has established itself as a prominent staple in community healthcare.

Thank you for using Free Clinic Directory. We are constantly enhancing our website to better service you. Please check back frenquently for more updates. If you have any suggestion, please contact us. We appreciate your business very much.