Find Free Clinics and Community Health Centers
People without health insurance often find themselves with limited options for affordable healthcare and free dental care, and their lives and health often depend on access to free medical clinics. Free Clinic Directory is the premier online destination for uninsured people to connect with affordable and free health clinics in their area. By clicking on a state, a person can find free and affordable clinic listings by county. Each clinic listing comes with a wealth of information, including reviews, services provided and contact information. Clinic administrators can easily add listings to FreeClinicDirectory.org, and people who have used any of the listed clinic services can easily post reviews. Full clinic information is available to people who register for a free account.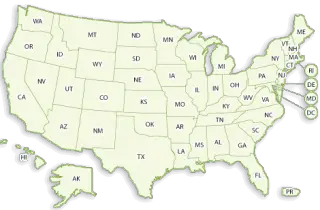 New Medical and Dental Clinic Updates:

Mobilemed - Women's Clinic At Rockville
Location: Rockville, MD - 20850
Contact Phone: 301-493-2400
Details: Founded in 1968, MobileMed's mission is to improve the health of low-income people who face the greatest barriers to care access. Our values include: Healthcare access for all; Quality services provided with compassion, respect and cultural sensitivity; Organizational excellence and integrity. We also provide patient education toward self-directed health management, improved health and a decrease in the need for Emergency Department medical care. We serve 6,000 people annually with the help of our dedicated staff and 200 volunteers. Hailing from more than 100 countries and speaking 25 languages, many of our patients suffer from one or more chronic conditions such as diabetes, hypertension, cardiovascular disease, obesity, high cholesterol, hepatitis, asthma, assorted allergies, orthopedic disabilities or cancer. All struggle with the reality of a community whose need for quality healthcare exceeds its capacity to deliver. Our clinics are conveniently located on mass transit lines and are available at fixed sites and on mobile medical vans at nine locations in Montgomery County (DC Metro Area). Both appointments and walk-in care are available. Community partnerships make it possible to reach underserved populations, and to provide diagnostics, integrated behavioral healthcare and specialty care.

Puget Sound Christian Clinic Mobile Clinic - Edmonds @ Edmonds United Methodist Church
Location: Edmonds, WA - 98020
Contact Phone: 425-298-3774
Details: Puget Sound Christian Clinic (PSCC) is a free Seattle clinic providing health care to low-income uninsured people in King and Snohomish Counties. Since 2003, our dedicated network of volunteers, donors and community partners have reached out to give quality, compassionate care to those in need. Our first priority is to meet the immediate health care needs of each person who comes to us for help. Long-term, our goal is to care for the whole person, meeting the physical, emotional and spiritual needs of each patient. Our new Mobile Clinic provides free medical care in target communities throughout the Puget Sound region — taking primary care directly to those who need it most.

Planned Parenthood - Fort Collins Surgical Center
Location: Fort Collins, CO - 80521
Contact Phone: (970) 484-8677
Details: Planned Parenthood is a trusted health care provider, an informed educator, a passionate advocate, and a global partner helping similar organizations around the world. Planned Parenthood delivers vital reproductive health care, sex education, and information to millions of people worldwide.

Arcare 10
Location: Augusta, AR - 72006
Contact Phone: (870) 347-2508
Details: ARcare is a private, non-profit corporation developed to provide affordable care to meet the primary medical and dental care needs of the residents in rural Arkansas, especially in the communities of Cleburne County, Craighead County, Cross County, Faulkner County, Independence County, Izard County, Jackson County, Lonoke County, Monroe County, Prairie County, White County, and Woodruff County. ARcare has created a healthcare home through a network of primary care clinics, dental clinics, pharmacies, and wellness centers. Our highly trained doctors, dentists, and healthcare professionals provide education and prevention programs to other Arkansas agencies, as well as to our patients.

East Boston Neighborhod Hlth Ctr
Location: Boston, MA - 02128-3053
Contact Phone: 617-569-5800
Details: The East Boston Neighborhood Health Center has been a vital part of the community for 40 years. We provide easily accessible, high-quality health care to all who live and work in East Boston and the surrounding communities, without regard to age, income, insurance status, language, culture, or social circumstances. Our doors are always open.

Thank you for using Free Clinic Directory. We are constantly enhancing our website to better service you. Please check back frenquently for more updates. If you have any suggestion, please contact us. We appreciate your business very much.