Find Free Clinics and Community Health Centers
People without health insurance often find themselves with limited options for affordable healthcare and free dental care, and their lives and health often depend on access to free medical clinics. Free Clinic Directory is the premier online destination for uninsured people to connect with affordable and free health clinics in their area. By clicking on a state, a person can find free and affordable clinic listings by county. Each clinic listing comes with a wealth of information, including reviews, services provided and contact information. Clinic administrators can easily add listings to FreeClinicDirectory.org, and people who have used any of the listed clinic services can easily post reviews. Full clinic information is available to people who register for a free account.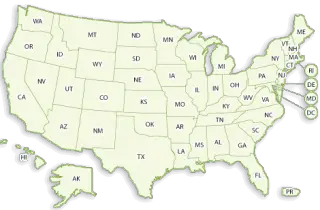 New Medical and Dental Clinic Updates:

Crescent Community Health Center
Location: Dubuque, IA - 52001
Contact Phone: (563) 690-2850
Details: Crescent Community Health Center provides high-quality, respectful and affordable medical and dental care to improve the health and well-being of our community

Legacy Medical Care - Hanover Park
Location: Hanover Park, IL - 60133
Contact Phone: (847) 749-2248
Details: We are recognized as a provider of high quality affordable health care. The care we provide meets or exceeds standards set for the health care industry. In addition to excellent care, all of our providers and support staff are committed to bringing you the highest standards of customer service. We're also concerned about the high cost of health care. A staff member is available to assist you with enrollment in programs which may help reduce the cost of your visit. No matter what your financial situation is, we will provide care for you at Legacy Medical Care. Patients who have insurance, Medicaid, Medicare, or who are self-pay are all welcome.

Marimn Health Medical Center
Location: Plummer, ID - 83851
Contact Phone: (208) 686-1931
Details: Marimn Health provides primary care, holistic healing, preventive care, and wellness promotion to all members of the community as intended by the Creator. Whether you're looking for a new doctor or simply trying to improve your health with more integrated and holistic care, Marimn Health has the award-winning services you need and caring professional staff to enhance every part of your personal wellness.

Chas Health Lewis And Clark Health Center
Location: Lewiston, ID - 83501
Contact Phone: (208) 848-8300
Details: CHAS Health is a non-profit, federally qualified health center (FQHC) providing high-quality medical, dental, pharmacy, and behavioral health services to families and individuals of all ages, regardless of ability to pay. We currently serve over 65,000 patients each year throughout Spokane County and the Lewis-Clark Valley. We expect to continue to grow and bring new jobs to our economy, while providing a healthcare home to more people in the Inland Northwest. Our goal is to provide a brighter, better, healthier future for all families.

Primary Health Care - Engebretsen Dental Clinic
Location: Des Moines, IA - 50320
Contact Phone: (515) 248-1470
Details: Primary Health Care (PHC) has been providing medical and dental care to underserved individuals and families living in Des Moines since 1981. Today, we provide care and services in Ames, Marshalltown and Des Moines. PHC has three dental clinics, seven medical clinics and four satellite clinics across these communities. PHC also operates a mobile health unit, which provides care where needed in our service area. Based on the needs of our communities, PHC offers a spectrum of medical and dental services including family practice, internal medicine, pediatrics, OB, Title X services, substance abuse, behavioral health, oral medicine, HIV care and services, pharmacy, lab and x-ray. Enabling services are available to help patients with entitlements, case management, transportation, translation and patient education. PHC employs 52 full time physicians, dentists, physician assistants, nurse practitioners, dental hygienists and licensed social workers. PHC has 375 employees. In 2016, our clinics and programs served 36,898 patients and clients with over 145,988 encounters.

Thank you for using Free Clinic Directory. We are constantly enhancing our website to better service you. Please check back frenquently for more updates. If you have any suggestion, please contact us. We appreciate your business very much.