Find Free Clinics and Community Health Centers
People without health insurance often find themselves with limited options for affordable healthcare and free dental care, and their lives and health often depend on access to free medical clinics. Free Clinic Directory is the premier online destination for uninsured people to connect with affordable and free health clinics in their area. By clicking on a state, a person can find free and affordable clinic listings by county. Each clinic listing comes with a wealth of information, including reviews, services provided and contact information. Clinic administrators can easily add listings to FreeClinicDirectory.org, and people who have used any of the listed clinic services can easily post reviews. Full clinic information is available to people who register for a free account.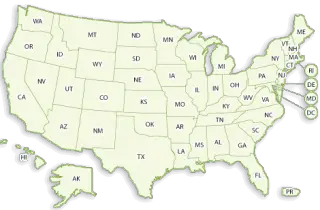 New Medical and Dental Clinic Updates:

Migrant Health Service, Inc
Location: Moorhead, MN - 56560
Contact Phone: 218-236-6502
Details: The mission for MHSI is to serve targeted populations living in Minnesota and North Dakota in an effective, dignified and culturally sensitive manner regardless of: ability to pay, race, color, creed, religion, national origin, sex, disability, age, marital status, sexual orientation, or status with regard to public assistance.

St Patrick Health Service
Location: St Louis, MO - 63118
Contact Phone: 314-241-2200
Details: Since its beginning in 1873, St. Patrick Hospital has seen profound changes in medicine, technology and healthcare. But what has remained constant through the years is our Mission to provide highly competent and deeply compassionate care to all our patients.

New Life Center
Location: Fargo, ND - 58102
Contact Phone: (701) 235-4453
Details: The New Life Center is Fargo's oldest and largest rescue mission whose purpose and pledge is to serve homeless and needy people through a program of spiritual, physical, material and emotional assistance coupled with education and public awareness. Founded February 1st, 1907 as the Glad Tidings Mission, the New Life Center has evolved from an organization that primarily conducted religious services and neighborhood outreach work to a Christian multi-faceted emergency and crisis service center.

United Medical Centers
Location: Brackettville, TX - 78832
Contact Phone: 830-563-2434
Details: United Medical Centers (UMC) is a Community Health Center providing primary health care services to both insured and uninsured patients, in a bilingual, bicultural community. Our tri-county service area encompasses Maverick, Val Verde, and Kinney counties, and is located in Southwest Texas on the U.S. Mexico Border.

Whatley Health Services @ Eutaw
Location: Eutaw, AL - 35462
Contact Phone: (205) 372-0011
Details: Whatley Health Services, Inc. is a private, non-profit, community health center whose mission is to provide primary health care services to the medically underserved residents of West Alabama. Headquartered in West Tuscaloosa, the organization utilizes public and private funds to meet the challenges of a dynamic society.

Thank you for using Free Clinic Directory. We are constantly enhancing our website to better service you. Please check back frenquently for more updates. If you have any suggestion, please contact us. We appreciate your business very much.