Find Free Clinics and Community Health Centers
People without health insurance often find themselves with limited options for affordable healthcare and free dental care, and their lives and health often depend on access to free medical clinics. Free Clinic Directory is the premier online destination for uninsured people to connect with affordable and free health clinics in their area. By clicking on a state, a person can find free and affordable clinic listings by county. Each clinic listing comes with a wealth of information, including reviews, services provided and contact information. Clinic administrators can easily add listings to FreeClinicDirectory.org, and people who have used any of the listed clinic services can easily post reviews. Full clinic information is available to people who register for a free account.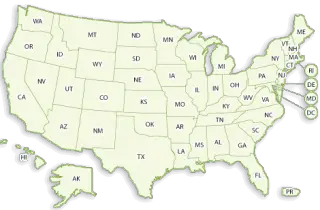 New Medical and Dental Clinic Updates:

Community Health Center Of Franklin County, Inc
Location: Turner Falls, MA - 1376
Contact Phone: 413-772-3748
Details: The Community Health Center of Franklin County is pleased to announce the appointment of George Barton as new Chief Executive Officer. Mr. Barton comes to CHCFC from Davenport, Iowa where he served as CEO for Community Health Care, Inc. Mr. Barton has also served as CEO for ACCESS Community Health Care in Madison, Wisconsin. Mr. Barton brings a vast knowledge of community health center management and experience in health center expansion. Mr. Barton serves on two committees for the National Association of Community Health Centers. These include the Health Center Financing Committee and the Legislative Committee.

Vnacj Community Health Center, Inc.
Location: Red Bank, NJ - 07701-1063
Contact Phone: 732-219-6620
Details: Visiting Nurse Association of Central Jersey, a member of VNA Health Group, is a voluntary, nonprofit organization dedicated to the promotion, restoration and maintenance of the health status of individuals and the community. Competence and compassion are the cornerstones of Visiting Nurse Association of Central Jersey service delivery. Visiting Nurse Association of Central Jersey maintains an environment in which the visions and contributions of patients, employees, volunteers and the board of trustees shape its direction. Through collaboration with the community and continual enhancement of services, Visiting Nurse Association of Central Jersey makes the community a better place.

The Cornerstone Free Health Clinic
Location: Aylett, VA - 23009
Contact Phone: 804-769-2996
Details: The Free Health Clinic provides free medical, vision and dental care to the uninsured people in King William, King & Queen, Essex and counties as distant as those in the Northern Neck. The volunteer services of two doctors, a nurse practitioner, three dentists, an oral surgeon, one hygienists, four nurses and several front desk staff, are currently available to the clinic.

Prosser Medical Center
Location: Prosser, OR - 99350
Contact Phone: 509-786-1931
Details: At PMH Medical Center, patients come first, we are continually polling our patients to insure customer satisfaction. With the help of Professional Research Consultants (PRC), a national healthcare survey organization, PMH is able to hear from patients on the quality and services offered. PRC uses the data to compare and rank 350+ hospitals in their nationwide system. PMH Medical Center, has been recognized nationally by PRC, and the patients we serve, with the PMH Emergency Department receiving 4-Star Awards for the 5 of the past 6 years and the Inpatient services receiving a 5-Star Award for Overall Quality of Care in 2006. While national recognition is appreciated, the recognition of the patients served by PMH Medical Center is the real motivator.

Valley Family Health Care
Location: New Plymouth, OR - 83655
Contact Phone: 208-278-3335
Details: Valley Family Health Care (VFHC) offers accessible, quality, comprehensive health and social services to all people in the upper Treasure Valley area regardless of ability to pay. We endeavor to provide a safe, comfortable, educational working environment for employees to provide quality services.

Thank you for using Free Clinic Directory. We are constantly enhancing our website to better service you. Please check back frenquently for more updates. If you have any suggestion, please contact us. We appreciate your business very much.