Find Free Clinics and Community Health Centers
People without health insurance often find themselves with limited options for affordable healthcare and free dental care, and their lives and health often depend on access to free medical clinics. Free Clinic Directory is the premier online destination for uninsured people to connect with affordable and free health clinics in their area. By clicking on a state, a person can find free and affordable clinic listings by county. Each clinic listing comes with a wealth of information, including reviews, services provided and contact information. Clinic administrators can easily add listings to FreeClinicDirectory.org, and people who have used any of the listed clinic services can easily post reviews. Full clinic information is available to people who register for a free account.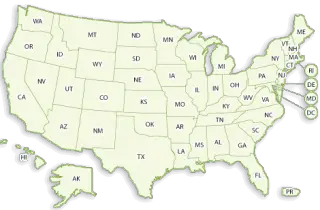 New Medical and Dental Clinic Updates:

Stovall Medical Center
Location: Stovall, NC - 27582
Contact Phone: 919-693-1311
Details: Granville Health System will be the preferred health care resource for the communities it serves, working in partnership with physicians and staff to deliver exceptional care.

California Family Practice
Location: California, PA - 15419-1260
Contact Phone: 724-938-2122
Details: Centerville Clinics provides total healthcare to the entire community through a network of community medical and dental offices serving Fayette, Greene, Washington, and Westmoreland counties.

Medical Foundation Of Chattanooga
Location: Chattanooga, TN - 37404
Contact Phone: 4236222872
Details: The Medical Foundation of Chattanooga exists to support the continual improvement of community health and stimulate physician leadership and philanthropy.

Neighborhood Health Clinics, Inc.
Location: Fort Wayne, IN - 46802-5257
Contact Phone: 260-458-2641
Details: The purpose of Neighborhood Health Clinics, Inc. is to identify the needs of and to provide quality comprehensive health services to those persons unable to access the normal health care delivery systems. This is to be done in an effective manner with respect and sensitivity to those being served.

Family Health Care Clinic Main Site
Location: Brandon, MS - 39288
Contact Phone: 601-825-3163
Details: Family Health Care Clinic, Inc. began providing primary health care services to patients in Rankin County in 1977.

Thank you for using Free Clinic Directory. We are constantly enhancing our website to better service you. Please check back frenquently for more updates. If you have any suggestion, please contact us. We appreciate your business very much.