Find Free Clinics and Community Health Centers
People without health insurance often find themselves with limited options for affordable healthcare and free dental care, and their lives and health often depend on access to free medical clinics. Free Clinic Directory is the premier online destination for uninsured people to connect with affordable and free health clinics in their area. By clicking on a state, a person can find free and affordable clinic listings by county. Each clinic listing comes with a wealth of information, including reviews, services provided and contact information. Clinic administrators can easily add listings to FreeClinicDirectory.org, and people who have used any of the listed clinic services can easily post reviews. Full clinic information is available to people who register for a free account.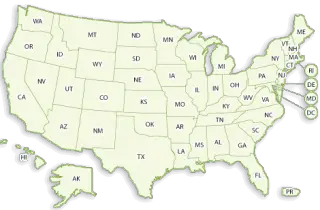 New Medical and Dental Clinic Updates:

Holyoke Health Center, Inc
Location: Holyoke, MA - 1041
Contact Phone: 413-552-1233
Details: Holyoke Health Center is a JCAHO Accredited community health center that has been providing medical and dental care in Holyoke since 1970. Our mission is to improve the health of our patients by providing quality health care and supporting comprehensive community-based programs to create a healthy community.

Dawson Medical Center
Location: Dawson, GA - 39842
Contact Phone: (229) 995-2990
Details: In 1998, AAPHC begin providing services to the residents of Terrell County at DMC. DMC provides health care for the entire family with providers specializing in Family Medicine, Internal Medicine, and Pediatrics. DMC also provides patients with on-site access to Podiatric and Women's Health services on a scheduled monthly basis with adjunct physicians. DMC is also open on Saturday mornings to provide additional access to care for their patients.

Intercare - Grand Haven
Location: Grand Haven, MI - 49417
Contact Phone: 616-844-0097
Details: InterCare operates a total of seven fixed sites, two mobile vans, and a variety of special programs serving six counties. The fixed locations include a school-based clinic and a migrant voucher site.

Migrant Health Service, Inc - N Mobile Unit
Location: Crookston, MN - 56716
Contact Phone: 218-790-3751
Details: MHSI's primary goal is improving the health status of its clients through expanding access to health care, and providing high-quality, affordable services that are culturally appropriate for the target population. Continuity of quality care among MHSI's sites is facilitated by the recent acquisition of electronic health records (EHRs).

Highlands University Student Center
Location: Las Vegas, NM - 87701
Contact Phone: 505-454-3218
Details: The Highlands university Student Health Center is for the use of enrolled students, faculty, staff, and their dependents.

Thank you for using Free Clinic Directory. We are constantly enhancing our website to better service you. Please check back frenquently for more updates. If you have any suggestion, please contact us. We appreciate your business very much.