Find Free Clinics and Community Health Centers
People without health insurance often find themselves with limited options for affordable healthcare and free dental care, and their lives and health often depend on access to free medical clinics. Free Clinic Directory is the premier online destination for uninsured people to connect with affordable and free health clinics in their area. By clicking on a state, a person can find free and affordable clinic listings by county. Each clinic listing comes with a wealth of information, including reviews, services provided and contact information. Clinic administrators can easily add listings to FreeClinicDirectory.org, and people who have used any of the listed clinic services can easily post reviews. Full clinic information is available to people who register for a free account.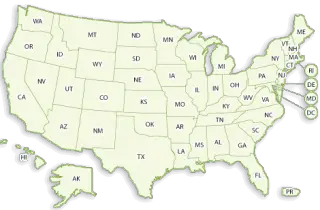 New Medical and Dental Clinic Updates:

Casa Nueva Vida
Location: Jamaica Plain, MA - 02130-3340
Contact Phone: 617-524-6332
Details: For 25 years, our simple mission has remained the same: to provide or assure access to the highest quality health care for all homeless men, women and children in the greater Boston area. We believe it has been and continues to be medicine that matters.

Centerpointe, Inc.
Location: Lincoln, NE - 68503
Contact Phone: 402-475-8717
Details: CenterPointe is a 501(c)(3) nonprofit specializing in helping low income and homeless people with addiction and mental health disorders. Treating mental illness and addiction together is an important key to recovery. CenterPointe offers a wide range of programs and services. We identify which services best fit the needs of those who have co-occurring addiction and mental health problems. With help from you, and people like you, we are recovering lives and restoring hope.

Hch Program At Cmc Community Health Services Division
Location: Manchester, NH - 03102-3748
Contact Phone: 603-668-3545
Details: Catholic Medical Center is to provide health, healing and hope in a manner that offers innovative high quality services, compassion, and respect for the human dignity of every individual who seeks or needs our care as part of Christ's healing ministry through the Catholic Church."

Community Health Center Of Lubbock
Location: Lubbock, TX - 79401-3206
Contact Phone: 806-765-2611
Details: The Community Health Center Of Lubbock was founded in 1992 and has been serving underserved citizens from Lubbock, Crosby, Lynn, and Garza continues. This service area has been designated as a Medically Underserved Area and a Health Professional Shortage Area. Currently, CHCL has 5 different clinic locations. CHCL also operates a mobile medical and dental van. We have 147 employees. CHCL provides additional services such as health education, nutrition, transportation assistance, substance abuse and mental health counseling. Some of our partnering agencies include City of Lubbock, Texas Department of State Health Sciences Center, MHMR, Lubbock Independant School District, Catholic Family Service and Lutheran Social Services.

Planned Parenthood - Pembroke Pines Health Center
Location: Pembroke Pines, FL - 33024
Contact Phone: (954) 989-5747
Details: Planned Parenthood is one of the nation's leading providers of high-quality, affordable health care, and the nation's largest provider of sex education. With or without insurance, you can always come to us for your health care. Most birth control, annual exams, HIV testing, and STD testing will be covered for free, with no copay.

Thank you for using Free Clinic Directory. We are constantly enhancing our website to better service you. Please check back frenquently for more updates. If you have any suggestion, please contact us. We appreciate your business very much.