Find Free Clinics and Community Health Centers
People without health insurance often find themselves with limited options for affordable healthcare and free dental care, and their lives and health often depend on access to free medical clinics. Free Clinic Directory is the premier online destination for uninsured people to connect with affordable and free health clinics in their area. By clicking on a state, a person can find free and affordable clinic listings by county. Each clinic listing comes with a wealth of information, including reviews, services provided and contact information. Clinic administrators can easily add listings to FreeClinicDirectory.org, and people who have used any of the listed clinic services can easily post reviews. Full clinic information is available to people who register for a free account.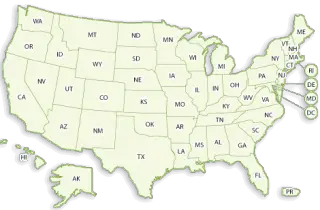 New Medical and Dental Clinic Updates:

Chisholm Family Health
Location: Montgomery, AL - 36110
Contact Phone: (334) 832-4338
Details: Health Services, Inc. is a progressive healthcare organization specializing in innovative quality patient care, integrating physical, mental and social well-being. The focus on a broader spectrum of health including primary medical care, mental & behavioral health, and social health services offers a well-rounded approach for happier, healthier patients. HSI has served the community for over 45 years and is the first Federally Qualified Health Center in Alabama to earn dual accreditation with the Joint Commission and has earned their Gold Seal of Approval by demonstrating compliance with The Joint Commission's national standards for health care quality and safety as a Primary Care Medical Home as well as having Ambulatory Health Care Accreditation.

Church Of Advent
Location: Boston, MA - 02108-1002
Contact Phone: 617-523-2377
Details: For 25 years, our simple mission has remained the same: to provide or assure access to the highest quality health care for all homeless men, women and children in the greater Boston area. We believe it has been and continues to be medicine that matters.

New Community Shelter
Location: Green Bay, WI - 54303-3447
Contact Phone: 920-432-3766
Details: For 35 years, the N.E.W. Community Clinic has been providing quality care to the hard-working, low-income and uninsured people of Brown County. Our mission is to provide access to care where there are gaps in the area's health care delivery system. We were created to provide basic health care services and referrals for speciality care to area persons who lack health insurance.

Nuestra Clinica Del Valle Roma
Location: Roma, TX - 78584-8053
Contact Phone: 956-849-2100
Details: Founded in 1971, Nuestra Clinica Del Valle provides quality and comprehensive medical services to residents of the community. Nuestra Clinica Del Valle serves Hidalgo and Starr counties (Rio Grande City and Roma, TX). We have 10 clinics staffed by doctors, mid-levels and nursing staff including two school-based clinics to treat and care for your children.  Additionally, NCDV provides Dental (Oral) services at two of its locations. In-house pharmacies are also available.

Planned Parenthood - St. Cloud Clinic
Location: Saint Cloud, MN - 56304
Contact Phone: 320-252-9504
Details: Planned Parenthood is the nation's leading sexual and reproductive health care provider and advocate. For nearly 100 years, we've worked to improve women's health and safety, prevent unintended pregnancies, and advance the right and ability of individuals and families to make informed and responsible choices.

Thank you for using Free Clinic Directory. We are constantly enhancing our website to better service you. Please check back frenquently for more updates. If you have any suggestion, please contact us. We appreciate your business very much.