Find Free Clinics and Community Health Centers
People without health insurance often find themselves with limited options for affordable healthcare and free dental care, and their lives and health often depend on access to free medical clinics. Free Clinic Directory is the premier online destination for uninsured people to connect with affordable and free health clinics in their area. By clicking on a state, a person can find free and affordable clinic listings by county. Each clinic listing comes with a wealth of information, including reviews, services provided and contact information. Clinic administrators can easily add listings to FreeClinicDirectory.org, and people who have used any of the listed clinic services can easily post reviews. Full clinic information is available to people who register for a free account.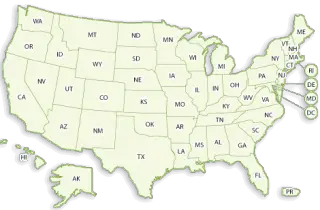 New Medical and Dental Clinic Updates:

Camcare Health Corporation - East Camden
Location: Camden, NJ - 08105
Contact Phone: 856-635-0311
Details:

CAMcare has been a trusted name in health care for the people of Southern New Jersey since 1978. Our commitment to providing the highest quality care has helped us grow to become one of the largest primary care providers in the area. We offer eight convenient locations to provide easier access to the care you need. CAMcare has developed many affiliations in our community, which promote the integration of health services for all age groups, because your health care



Women's Health & Birthing Center
Location: Emporia, VA - 23847-1242
Contact Phone: 434-336-1303
Details: Southern Dominion Health System, Inc. is a non-profit organization and FQHC (Federally Qualified Health Center), committed to the health care of individuals and families of our community, regardless of race, religion or social status. We currently operate out of six (6) different medical centers located in Lunenburg, Dinwiddie, Amelia, and Greensville Counties. We are dedicated to providing health care to the medically underserved, uninsured, and underinsured. This health center is a Health Center Program grantee under 42 U.S.C. 254b, and a deemed Public Health Service employee under 42 U.S.C. 233(g)-(n). Our Mission is To provide quality focused, cost-effective, family-based healthcare services with dignity and respect to all people, without regard to their finances, culture of lifestyle, and to provide the information and support to promote their participation in healthcare decisions.

Johnson County Center For Community Health
Location: Wrightsville, GA - 31096
Contact Phone: (478) 864-2600
Details: Community Health Care Systems, Inc. is your hometown healthcare services provider. We have offices in Johnson, Washington, Twiggs, Wilkinson, Laurens, Jones, Telfair, Jefferson, Warren, Hancock, Glascock and Baldwin Counties. Our doctors and staff work together to provide patients with the best and most comprehensive services available. CHCS is a federally qualified health center. Federally qualified health centers provide excellent quality of care for EVERYONE regardless of insurance status or ability to pay.

Chc/seia Louisa County Clinic
Location: Columbus City, IA - 52737
Contact Phone: (319) 728-7400
Details: Mission Statement: To provide affordable, comprehensive, culturally appropriate, cost effective primary health care to residents of greater Southeastern Iowa region, especially those individuals/families with limited resources or with other barriers to health care, in order to improve their overall health status.

Collins Family Planning Clinic
Location: Fort Worth, TX - 76140
Contact Phone: 817-922-8182
Details:

At Collins Family Planning Clinic, we have taken the way you feel about gynecology and male exams seriously. It is important to us that we meet your expectations, answer your questions, address your concerns and be considerate of your feelings. We sincerely care about each and every one of our clients. You will feel at ease. You will feel comfortable in our pleasant and professional atmosphere.



Thank you for using Free Clinic Directory. We are constantly enhancing our website to better service you. Please check back frenquently for more updates. If you have any suggestion, please contact us. We appreciate your business very much.