Find Free Clinics and Community Health Centers
People without health insurance often find themselves with limited options for affordable healthcare and free dental care, and their lives and health often depend on access to free medical clinics. Free Clinic Directory is the premier online destination for uninsured people to connect with affordable and free health clinics in their area. By clicking on a state, a person can find free and affordable clinic listings by county. Each clinic listing comes with a wealth of information, including reviews, services provided and contact information. Clinic administrators can easily add listings to FreeClinicDirectory.org, and people who have used any of the listed clinic services can easily post reviews. Full clinic information is available to people who register for a free account.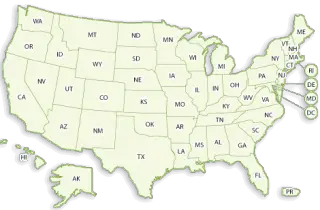 New Medical and Dental Clinic Updates:

Pts Rehab Works, Inc.
Location: Upper Marlboro, MD - 20774
Contact Phone: 301-658-6881
Details:

The clinic provides free physical therapy services, health care education, nutrition and wellness counseling to individuals and families residing in low income communities in the Washington Metropolitan area. Our primary mission is to empower people to be proactive in their health care and to build a stronger relationship with their healthcare providers, thus improving the communication and quality of care received. Through grants we are able to offer our rehabilitation and sports training programs to everyone in need.



Sevhs - Chesapeake Community Health Center
Location: Chesapeake, VA - 23324
Contact Phone: 757-228-1288
Details:

Operating for 35 years, the Southeastern Virginia Health System (SEVHS) is the premier community based health care initiative in Hampton Roads for the insured, uninsured, and underinsured. The 501c 3 operates eight (8) community health care centers, providing primary care and dental services to individuals and families. SEVHS physicians are board certified and provide services in the areas of family practice, internal medicine, pediatrics, and obstetrics/gynecology. With practices located in Newport News, Hampton, Chesapeake, Suffolk, Virginia Beach and Mathews County SEVHS also offers a number of other support services such as health education and nutrition counseling, case management, referrals to specialty care, medication assistance and on-site lab testing. Southeastern Virginia Health System is a member of the National Association of Community Health Centers (NACHC) and the Virginia Community Healthcare Association (VACHA). SEVHS services over 26,000 patients annually.



Pregnancy Choices
Location: Massillon, OH - 44646
Contact Phone: 3309156378
Details:

Pregnancy Choices is a medical, non-profit, faith-based pregnancy center, designed to provide practical support and factual information in a caring context to women and men who are involved in a crisis pregnancy (an unplanned, untimely or unwanted pregnancy). All of our services are free and confidential.



Family Health Center At Cobb
Location: Marietta, GA - 30060-1545
Contact Phone: 770-919-0025
Details:

Established in 1976, West End Medical Centers, Inc. is a 501c3, not-for-profit, federally funded community health center. West End Medical Centers, Inc. provides comprehensive health care to medically under-served populations of metropolitan Atlanta and surrounding communities.



Center For Women And Family Health At Stadium Place
Location: Kissimmee, FL - 34744-9516
Contact Phone: 407-343-2050
Details:

The Osceola County Health Department would like to welcome you to the best public healthcare available to our community, where everyone is ensured the best quality medical services. Our Goal is To provide health protection, to ensure health promotion and disease prevention, and to administer health treatment. We are here to serve you -- by constantly offering new healthcare solutions, programs, and opportunities to all who live in Osceola County.



Thank you for using Free Clinic Directory. We are constantly enhancing our website to better service you. Please check back frenquently for more updates. If you have any suggestion, please contact us. We appreciate your business very much.