Find Free Clinics and Community Health Centers
People without health insurance often find themselves with limited options for affordable healthcare and free dental care, and their lives and health often depend on access to free medical clinics. Free Clinic Directory is the premier online destination for uninsured people to connect with affordable and free health clinics in their area. By clicking on a state, a person can find free and affordable clinic listings by county. Each clinic listing comes with a wealth of information, including reviews, services provided and contact information. Clinic administrators can easily add listings to FreeClinicDirectory.org, and people who have used any of the listed clinic services can easily post reviews. Full clinic information is available to people who register for a free account.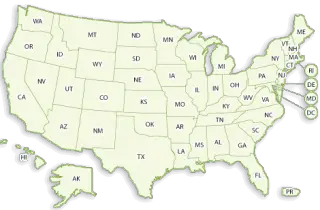 New Medical and Dental Clinic Updates:

Dodgeville Dental Clinic
Location: Dodgeville, WI - 53533
Contact Phone: (608) 935-5550
Details: The Dodgeville Dental Clinic provides dental services to people throughout Iowa, Richland, Sauk, Grant and western Dane counties. Our experienced team provides the highest level of dental care so patients can achieve lasting oral health. In addition to restoring teeth, we help patients prevent tooth decay and periodontal (gum) disease by encouraging regular dental checkups.

Maryland Correctional Facilities
Location: Baltimore, MD - 21202-4236
Contact Phone: 410-837-2135
Details: The mission of THC is to improve the health and quality of life for all. THC seeks to improve the health status of the greater Baltimore communities through health education, outreach, and preventive health programs that change lifestyles and at-risk behaviors ' regardless of ability to pay. THC's vision is to be the premier community-responsive health care organization in Maryland. This vision is underscored by its commitment to service delivery excellence, prioritization of customer satisfaction, emphasis on prevention and wellness care, involvement in community capacity building, the cultural ability to serve a diverse and high-risk, vulnerable population.

Abbeville Family Health Center
Location: Abbeville, AL - 36310
Contact Phone: (334) 585-1171
Details: Southeast Alabama Rural Health Associates (SARHA) is a private, non-profit corporation established in 1983 to insure the availability of quality medical services to all residents of southeast Alabama. SARHA currently provides primary and preventive health services to the residents of Barbour, Coffee, Crenshaw, Dale, Geneva, Henry, Pike and surrounding counties.

Families In Transition
Location: Boston, MA - 02115-5019
Contact Phone: 617-927-8290
Details: For 25 years, our simple mission has remained the same: to provide or assure access to the highest quality health care for all homeless men, women and children in the greater Boston area. We believe it has been and continues to be medicine that matters.

Primary Health Care - University Clinic
Location: Des Moines, IA - 50314
Contact Phone: (515) 248-1500
Details: Primary Health Care (PHC) has been providing medical and dental care to underserved individuals and families living in Des Moines since 1981. Today, we provide care and services in Ames, Marshalltown and Des Moines. PHC has three dental clinics, seven medical clinics and four satellite clinics across these communities. PHC also operates a mobile health unit, which provides care where needed in our service area. Based on the needs of our communities, PHC offers a spectrum of medical and dental services including family practice, internal medicine, pediatrics, OB, Title X services, substance abuse, behavioral health, oral medicine, HIV care and services, pharmacy, lab and x-ray. Enabling services are available to help patients with entitlements, case management, transportation, translation and patient education. PHC employs 52 full time physicians, dentists, physician assistants, nurse practitioners, dental hygienists and licensed social workers. PHC has 375 employees. In 2016, our clinics and programs served 36,898 patients and clients with over 145,988 encounters.

Thank you for using Free Clinic Directory. We are constantly enhancing our website to better service you. Please check back frenquently for more updates. If you have any suggestion, please contact us. We appreciate your business very much.