Find Free Clinics and Community Health Centers
People without health insurance often find themselves with limited options for affordable healthcare and free dental care, and their lives and health often depend on access to free medical clinics. Free Clinic Directory is the premier online destination for uninsured people to connect with affordable and free health clinics in their area. By clicking on a state, a person can find free and affordable clinic listings by county. Each clinic listing comes with a wealth of information, including reviews, services provided and contact information. Clinic administrators can easily add listings to FreeClinicDirectory.org, and people who have used any of the listed clinic services can easily post reviews. Full clinic information is available to people who register for a free account.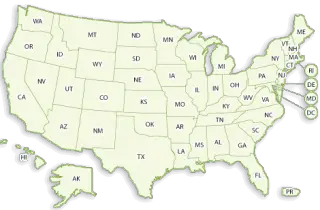 New Medical and Dental Clinic Updates:

Prosser Medical Center
Location: Prosser, OR - 99350
Contact Phone: 509-786-1931
Details: At PMH Medical Center, patients come first, we are continually polling our patients to insure customer satisfaction. With the help of Professional Research Consultants (PRC), a national healthcare survey organization, PMH is able to hear from patients on the quality and services offered. PRC uses the data to compare and rank 350+ hospitals in their nationwide system. PMH Medical Center, has been recognized nationally by PRC, and the patients we serve, with the PMH Emergency Department receiving 4-Star Awards for the 5 of the past 6 years and the Inpatient services receiving a 5-Star Award for Overall Quality of Care in 2006. While national recognition is appreciated, the recognition of the patients served by PMH Medical Center is the real motivator.

Valley Family Health Care
Location: New Plymouth, OR - 83655
Contact Phone: 208-278-3335
Details: Valley Family Health Care (VFHC) offers accessible, quality, comprehensive health and social services to all people in the upper Treasure Valley area regardless of ability to pay. We endeavor to provide a safe, comfortable, educational working environment for employees to provide quality services.

Grace And Peace
Location: Saint Louis, MO - 63112-3006
Contact Phone: 314-367-8959
Details: Grace Hill is comprised of sister agencies, Grace Hill Health Centers, Inc. (GHHC) and Grace Hill Settlement House (GHSH). Each is controlled by a separate governing body. Grace Hill Settlement House was founded in 1903 by the Episcopal Diocese to help immigrant families "settle into their new neighborhood" on the near north side of St. Louis. Now it serves neighborhoods throughout the City of St. Louis and St. Charles County with its MORE system. GHHC provides low-cost, primary and preventive health care at six locations to primarily low-income and uninsured residents in the City of St. Louis. GHHC is accredited through The Joint Commission.

Trailblazers Academy Sbhc
Location: Stamford, CT - 06902
Contact Phone: (203) 977-5690
Details: The Community Health Center, Inc. is pleased to offer school-based health services in your child's school during the school day. Licensed healthcare providers are available to provide expanded medical (treatment for illnesses or injuries, and physicals), behavioral health (individual, group, and family therapy), and dental hygiene (exams, cleanings, and sealants) services. Dental restorative services (fillings, pulpotomys, root canals, removal of baby teeth, stainless steel crowns, local anesthesia, mouth prop, treatment of crooked teeth) may also be provided. School-based health services work in conjunction with the care provided by your child's pediatrician and/or dentist and are not intended to replace regular care by your child's primary health-care provider.

Planned Parenthood - Casper
Location: Casper, WY - 82604
Contact Phone: 307.234.1669
Details: Walk-in Services.All services at this health center are available on a walk-in basis. Scheduled appointments are also available.If you need emergency contraception (morning after pill), you can walk in any time the health center is open.

Thank you for using Free Clinic Directory. We are constantly enhancing our website to better service you. Please check back frenquently for more updates. If you have any suggestion, please contact us. We appreciate your business very much.