Find Free Clinics and Community Health Centers
People without health insurance often find themselves with limited options for affordable healthcare and free dental care, and their lives and health often depend on access to free medical clinics. Free Clinic Directory is the premier online destination for uninsured people to connect with affordable and free health clinics in their area. By clicking on a state, a person can find free and affordable clinic listings by county. Each clinic listing comes with a wealth of information, including reviews, services provided and contact information. Clinic administrators can easily add listings to FreeClinicDirectory.org, and people who have used any of the listed clinic services can easily post reviews. Full clinic information is available to people who register for a free account.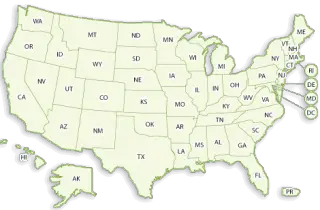 New Medical and Dental Clinic Updates:

Planned Parenthood - Portage Health Center
Location: Portage, WI - 53901
Contact Phone: 608.742.1551
Details: Walk-in Services.Emergency contraception (morning after pill) and pregnancy testing are offered during all hours the center is open.All other services require an appointment.If you need emergency contraception (morning after pill), you can walk in any time the health center is open.

The Whell Clinic At Lamar High School
Location: Lamar, CO - 81052
Contact Phone: (719) 336-4947
Details: High Plains Community Health Center envisions optimal health for our community, supported by state-of-the-art health care that ensures access to all.

Administrative
Location: Brighton, MA - 02135-1023
Contact Phone: 617-783-0500
Details: Our mission is to improve the health and well-being of the communities of Allston, Brighton, Waltham and surrounding areas by providing quality, comprehensive, coordinated care. 

Migrant Health Service, Inc - Grafton
Location: Grafton, MN - 58237
Contact Phone: 701-352-1337
Details: MHSI's primary goal is improving the health status of its clients through expanding access to health care, and providing high-quality, affordable services that are culturally appropriate for the target population. Continuity of quality care among MHSI's sites is facilitated by the recent acquisition of electronic health records (EHRs).

Community Health Center Of Franklin County, Inc
Location: Turner Falls, MA - 1376
Contact Phone: 413-772-3748
Details: The Community Health Center of Franklin County is pleased to announce the appointment of George Barton as new Chief Executive Officer. Mr. Barton comes to CHCFC from Davenport, Iowa where he served as CEO for Community Health Care, Inc. Mr. Barton has also served as CEO for ACCESS Community Health Care in Madison, Wisconsin. Mr. Barton brings a vast knowledge of community health center management and experience in health center expansion. Mr. Barton serves on two committees for the National Association of Community Health Centers. These include the Health Center Financing Committee and the Legislative Committee.

Thank you for using Free Clinic Directory. We are constantly enhancing our website to better service you. Please check back frenquently for more updates. If you have any suggestion, please contact us. We appreciate your business very much.