Find Free Clinics and Community Health Centers
People without health insurance often find themselves with limited options for affordable healthcare and free dental care, and their lives and health often depend on access to free medical clinics. Free Clinic Directory is the premier online destination for uninsured people to connect with affordable and free health clinics in their area. By clicking on a state, a person can find free and affordable clinic listings by county. Each clinic listing comes with a wealth of information, including reviews, services provided and contact information. Clinic administrators can easily add listings to FreeClinicDirectory.org, and people who have used any of the listed clinic services can easily post reviews. Full clinic information is available to people who register for a free account.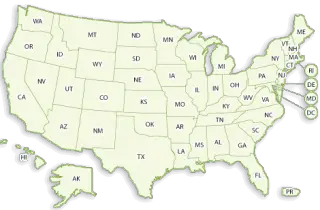 New Medical and Dental Clinic Updates:

Pts Rehab Works, Inc.
Location: Upper Marlboro, MD - 20774
Contact Phone: 301-658-6881
Details:

The clinic provides free physical therapy services, health care education, nutrition and wellness counseling to individuals and families residing in low income communities in the Washington Metropolitan area. Our primary mission is to empower people to be proactive in their health care and to build a stronger relationship with their healthcare providers, thus improving the communication and quality of care received. Through grants we are able to offer our rehabilitation and sports training programs to everyone in need.



Clinton County Wic Program
Location: Frankfort, IN - 46041-8207
Contact Phone: 765-659-2131
Details: Indiana Health Centers, Inc. (IHC) provides consumer-driven health and health-related services. We are a private, non-profit 501c3 charitable organization established to help all in need with primary health and health-related services.IHC-?s governing board has a majority of IHC clients, representing WIC, Migrant, Homeless, and Community Client populations.

Klamath Health Partnership, Inc.
Location: Klamath Falls, OR - 97601
Contact Phone: 15418518110
Details: Our mission is to serve our community by offering excellent care and eliminating barriers to health.

Mc Free Clinic
Location: Bettendorf, IA - 52722
Contact Phone: (563) 344-4527
Details: Provides basic health care services through volunteer physicians, nurses and other health professionals at no cost to patients.

Chespenn Eastside Health Center
Location: Chester, PA - 19013-6019
Contact Phone: 610-872-6131
Details:

ChesPenn Health Services, Inc. is a network of non-profit, Federally Qualified Health Centers (FQHC) that provides comprehensive primary and preventive care and social services to medically underserved families and individuals on a sliding scale. ChesPenn Health Services strives to meet the unique health needs in its communities in linguistically and culturally competent ways.



Thank you for using Free Clinic Directory. We are constantly enhancing our website to better service you. Please check back frenquently for more updates. If you have any suggestion, please contact us. We appreciate your business very much.