Find Free Clinics and Community Health Centers
People without health insurance often find themselves with limited options for affordable healthcare and free dental care, and their lives and health often depend on access to free medical clinics. Free Clinic Directory is the premier online destination for uninsured people to connect with affordable and free health clinics in their area. By clicking on a state, a person can find free and affordable clinic listings by county. Each clinic listing comes with a wealth of information, including reviews, services provided and contact information. Clinic administrators can easily add listings to FreeClinicDirectory.org, and people who have used any of the listed clinic services can easily post reviews. Full clinic information is available to people who register for a free account.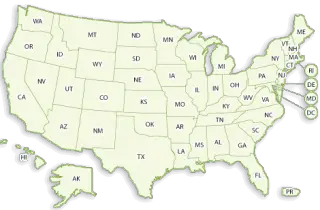 New Medical and Dental Clinic Updates:

Trhs - Boise Dental
Location: Boise, ID - 83703
Contact Phone: (208) 336-8801
Details: Terry Reilly Dental - Boise is a state-of-the-art dental care center designed to meet oral health needs of the Boise City / Ada County area. The office is staffed by dedicated dental care professionals who can provide a wide range of oral health care services for your entire family.

Family Medicine Health Center - Meridian Clinic
Location: Meridian, ID - 83642
Contact Phone: (208) 514-2520
Details: The Family Medicine Residency of Idaho serves our community by focusing on providing comprehensive health care to individuals and families. Human beings are the population we serve. Gender, race, ethnicity, nationality, religion or sexual orientation do not interfere, in any way, with the care we aim to provide. We support diversity, compassion, and our mission is to serve all. We constantly strive to make healthcare accessible and equitable to the underserved and vulnerable populations in our community.

Wheaton Franciscan Healthcare - Covenant Clinic (waterloo - Kimball Ridge Center - Medical Arts Buil
Location: Waterloo, IA - 50702
Contact Phone: (319) 272-0000
Details: Covenant Clinic, an innovative part of Wheaton Franciscan Healthcare formed in 1994, was developed to further extend the integrated network of physician health care services.

Christ The King Free Clinic
Location: Des Moines, IA - 50315
Contact Phone: (515) 285-2888
Details: Christ the King Parish has joined with Free Clinics of Iowa and Mercy Clinics to offer free medical care to the community! Our free clinic was created using a network of dedicated, talented medical professionals, who volunteer their time to serve those who are unable to attain and maintain quality, affordable health care. Our hope is to provide essential minimal health assistance to children and families in need.

Trhs - Homedale Clinic
Location: Homedale, ID - 83628
Contact Phone: (208) 337-3189
Details: Terry Reilly Medical & Behavioral Health clinic is a rural community health center designed to meet the health care needs of the Homedale families living and working in the surrounding areas. Our office is staffed by dedicated professionals who provide a wide range of health care services for your entire family.

Thank you for using Free Clinic Directory. We are constantly enhancing our website to better service you. Please check back frenquently for more updates. If you have any suggestion, please contact us. We appreciate your business very much.