Find Free Clinics and Community Health Centers
People without health insurance often find themselves with limited options for affordable healthcare and free dental care, and their lives and health often depend on access to free medical clinics. Free Clinic Directory is the premier online destination for uninsured people to connect with affordable and free health clinics in their area. By clicking on a state, a person can find free and affordable clinic listings by county. Each clinic listing comes with a wealth of information, including reviews, services provided and contact information. Clinic administrators can easily add listings to FreeClinicDirectory.org, and people who have used any of the listed clinic services can easily post reviews. Full clinic information is available to people who register for a free account.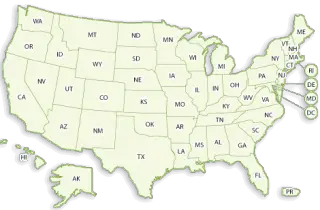 New Medical and Dental Clinic Updates:

Health First Family Care Center
Location: Franklin, NH - 03235-1259
Contact Phone: 603-934-4249
Details: LRGHealthcare is a non-for-profit healthcare charitable trust with a long tradition of providing quality service to the Lakes and Three Rivers Regions. LRGHealthcare's mission is to provide accessible, quality, compassionate care and to strengthen the well-being of our community.

Hayward Area Mem Hosp/nursing Hm
Location: Hayward, WI - 54843
Contact Phone: 715-934-4321
Details: Our 25 bed Critical Access Hospital is flanked by medical clinics and a long term care center. The medical campus is home to an assisted living facility that is conncected to the hospital and clinics. The Governing Board of Hayward Area Memorial understands that skilled medical personnel, specialized services, advanced medical equipment, prevention programs, long term care and assisted living continue to be important priorities for the community.

La Clinica De Familia, Inc - Mesilla Medical Clinic
Location: Mesilla, NM - 88021
Contact Phone: 505-524-3571
Details: LCDF health & social services programs are partially funded by the U.S. Dept. of Health & Human Services, the N.M. Dept. of Health (Rural Primary Health Care Act, MCH, Border Health, Health Service Corps, TUPAC, Diabetes Control Program) N.M. Dept. of CY&F, United Way, Avon, Paso Del Norte Health Foundation, B&CC Program, Con Alma and Dona Ana County.

Waynesburg Comm Mental Hlth Ctr
Location: Waynesburg, PA - 15370-1604
Contact Phone: 724-627-8156
Details: Centerville Clinics provides total healthcare to the entire community through a network of community medical and dental offices serving Fayette, Greene, Washington, and Westmoreland counties.

Park Duvalle Community Health Center, Inc.
Location: Louisville, KY - 40211-1969
Contact Phone: 502-774-4401
Details: Park DuValle is an independent not-for-profit community health center. We have served the community's health care needs for more than 40 years. The Center's services are affordable, comprehensive, and of high quality. As a federally qualified health center surveyed and licensed in the Commonwealth of Kentucky as primary care centers, Park DuValle Community Health Center strives to adhere to the highest quality standards of patient care.

Thank you for using Free Clinic Directory. We are constantly enhancing our website to better service you. Please check back frenquently for more updates. If you have any suggestion, please contact us. We appreciate your business very much.