Find Free Clinics and Community Health Centers
People without health insurance often find themselves with limited options for affordable healthcare and free dental care, and their lives and health often depend on access to free medical clinics. Free Clinic Directory is the premier online destination for uninsured people to connect with affordable and free health clinics in their area. By clicking on a state, a person can find free and affordable clinic listings by county. Each clinic listing comes with a wealth of information, including reviews, services provided and contact information. Clinic administrators can easily add listings to FreeClinicDirectory.org, and people who have used any of the listed clinic services can easily post reviews. Full clinic information is available to people who register for a free account.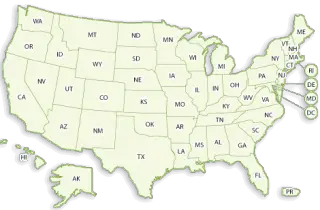 New Medical and Dental Clinic Updates:

Hope Medical Clinic - Freeport
Location: Freeport, FL - 32439
Contact Phone: (850) 837-8424
Details: The Hope Medical Clinic, in partnership with the community, provides free, quality, accessible healthcare for the working uninsured and medically underserved residents of Okaloosa and Walton counties. We do this in a respectful environment in which patients, health care professionals, students, and community members learn from one another. We believe that health is more than the absence of disease, and can be achieved by addressing the physical, mental, spiritual, and emotional needs of our patients. We strive to provide these resources as needed.

Wilson Windsor Apartments
Location: Chicago, IL - 60640-5706
Contact Phone: 773-722-2260
Details: Deborah's Place is Chicago's largest provider of supportive housing exclusively for women and is recognized as an innovative leader among homeless service providers locally and nationally. Since our founding in 1985, we have worked collaboratively with our participants, offered a range of high quality services and tried new approaches – putting Deborah's Place at the forefront of agencies making a difference to those in need in Chicago.

Southern Il Healthcare Foundation - Adult Care Center
Location: Centreville, IL - 62207
Contact Phone: 618-337-8153
Details: Southern Illinois Healthcare Foundation is a community-based, Federally Qualified Health Center (FQHC) network, with nearly 40 health centers located in seven counties in Southern Illinois. As an FQHC, Southern Illinois Healthcare Foundation serves predominately low income or medically underserved populations throughout southern Illinois.

Henri Woodman Community Health Clinic
Location: St. Mary's, GA - 31558
Contact Phone: 912-554-3559
Details: CMAP clinics provide health care to qualified, uninsured residents of Coastal Georgia in Camden, Glynn and McIntosh Counties. CMAP's MedBank Membership Program assists qualified residents in 13 southeast Georgia counties in accessing free prescription medications.

Eek Village Clinic
Location: Eek, AK - 99578
Contact Phone: (907) 536-5314
Details: The Community Health Aide Program (CHAP) provides village-based primary health care in 47 village clinics in the Yukon-Kuskokwim Delta, including acute, chronic and emergency care, preventative services, and health promotion disease prevention activities to individuals, families, and their communities.

Thank you for using Free Clinic Directory. We are constantly enhancing our website to better service you. Please check back frenquently for more updates. If you have any suggestion, please contact us. We appreciate your business very much.