Find Free Clinics and Community Health Centers
People without health insurance often find themselves with limited options for affordable healthcare and free dental care, and their lives and health often depend on access to free medical clinics. Free Clinic Directory is the premier online destination for uninsured people to connect with affordable and free health clinics in their area. By clicking on a state, a person can find free and affordable clinic listings by county. Each clinic listing comes with a wealth of information, including reviews, services provided and contact information. Clinic administrators can easily add listings to FreeClinicDirectory.org, and people who have used any of the listed clinic services can easily post reviews. Full clinic information is available to people who register for a free account.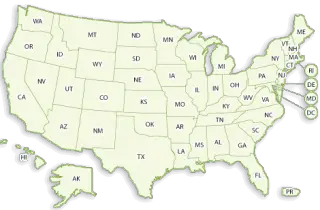 New Medical and Dental Clinic Updates:

Luis Munoz Marin Sbhc
Location: Bridgeport, CT - 06608
Contact Phone: (203) 576-8310
Details: Our mission is to serve as the patient-centered medical home for our communities to achieve and maintain a positive state of wellness, particularly for the uninsured and underserved. OPTIMUS is a 501(c)(3) non-profit organization, supported through patient revenues, the generous support of the community, and grants from federal, state and local government. and private and public foundations. All patient revenues are used for the actual cost of health care.

Wallace Medical Concern - Downtown Portland
Location: Portland, OR - 97209
Contact Phone: 503-489-1760
Details: WMC: Providing Compassionate Care Since 1984. It started with a single physician volunteering his time and carrying his medical supplies in a tackle box as he provided care to homeless patients in Portland. Those early actions taken by a selfless doctor named Jim Reuler sparked The Wallace Medical Concern. Today, WMC is a Federally Qualified Health Center with multiple locations that provides primary care and urgent health care to patients in need.

Northwest Colorado Health - Steamboat Springs Office
Location: Steamboat Springs, CO - 80487
Contact Phone: (970) 879-1632
Details: We believe that everyone deserves the chance to achieve their best health. Every day, we partner with individuals throughout Northwest Colorado at their homes, in our clinics, and in the community because healthy people and families create a healthy community.

Stepping Stones Shelter
Location: Lynn, MA - 1902
Contact Phone: 781-599-7210
Details: Stepping Stones has two primary programs. The emergency/assessment shelter program is the one most people know. The shelter serves up to 6 families at any one time, providing a variety of support services. The other is our Hope Housing program, where we provide permanent housing with additional support for two families with disabled heads of household. Below is more specific information on each program.

Addison St
Location: Boston, MA - 02128-1121
Contact Phone: 617-569-5800
Details: The East Boston Neighborhood Health Center has been a vital part of the community for 40 years. We provide easily accessible, high-quality health care to all who live and work in East Boston and the surrounding communities, without regard to age, income, insurance status, language, culture, or social circumstances. Our doors are always open.

Thank you for using Free Clinic Directory. We are constantly enhancing our website to better service you. Please check back frenquently for more updates. If you have any suggestion, please contact us. We appreciate your business very much.