Find Free Clinics and Community Health Centers
People without health insurance often find themselves with limited options for affordable healthcare and free dental care, and their lives and health often depend on access to free medical clinics. Free Clinic Directory is the premier online destination for uninsured people to connect with affordable and free health clinics in their area. By clicking on a state, a person can find free and affordable clinic listings by county. Each clinic listing comes with a wealth of information, including reviews, services provided and contact information. Clinic administrators can easily add listings to FreeClinicDirectory.org, and people who have used any of the listed clinic services can easily post reviews. Full clinic information is available to people who register for a free account.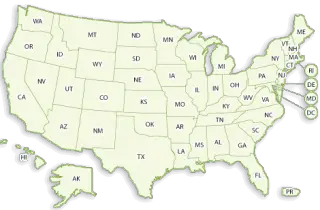 New Medical and Dental Clinic Updates:

Esperanza - California
Location: Chicago, IL - 60608
Contact Phone: (773) 584-6200
Details: In 2004, residents of the neighborhoods of Pilsen and Little Village on Chicago's southwest side joined administrators from nearby Saint Anthony Hospital to address the critical lack of accessible health services in the area. They opened a community health center on South California Avenue called Esperanza, the Spanish word for "hope." Today, Esperanza provides bilingual, high quality primary care, behavioral health and wellness services to the community, regardless of immigration status, insurance status, or ability to pay. Esperanza's three sites in Little Village (South Lawndale) and Marquette Park (Chicago Lawn) deliver care to over 20,000 patients each year from communities across the Southwest side.

Lawndale Christian Health Center - Main Clinic
Location: Chicago, IL - 60623
Contact Phone: (872) 588-3000
Details: The mission of Lawndale Christian Health Center is to show and share the love of Jesus by promoting wellness and providing quality, affordable healthcare for Lawndale and the neighboring communities. Through our mission, LCHC is working to improve the health of the more than 50,000 patients who have chosen us as their medical home as well as improve the health of the community where we're located. For the 20-30% of our patients who have no insurance, LCHC is the place where health care services are still financially accessible. For community residents who are seeking jobs, LCHC is a place to secure employment. For students, LCHC is a place to receive training. For our peers, LCHC is a place to find ideas about providing healthcare for an underserved community. And for each of our patients and friends, we hope that LCHC is a place where they experience our faith mission of "showing and sharing the love of Jesus Christ." Lawndale Christian Health center is accredited by the Joint Commission on Accreditation of Health Care Organizations (JCAHO), and is recognized as a Federally Qualified Health Center (FQHC) by the U.S. Department of Health and Human Services' Bureau of Primary Health Care.

Chicago Family Health Center South Chicago
Location: Chicago, IL - 60617
Contact Phone: (773) 768-5000
Details: Chicago Family Health Center (CFHC) South Chicago is a state-of-the-art facility located in the heart of the city's South Chicago neighborhood. We offer primary medical care for children and adults, as well as dental care, prenatal care and women's health services, OB/GYN, behavioral health services, vaccines and flu shots, HIV testing, and STI testing and treatment. In addition to outstanding healthcare services, we offer support services for the whole family including care coordination, gentle yoga, the Women, Infants and Children (WIC) program, Healthy Start and assistance with insurance and Medicaid benefits. Our bilingual staff can assist you in both English and Spanish. Our Providers and medical staff are dedicated to providing you high-quality healthcare, regardless of your ability to pay.

Heartland Health Center - Lakeview Pediatric Center
Location: Chicago, IL - 60657
Contact Phone: (773) 296-7580
Details: At our Lakeview pediatric community health center we provide comprehensive pediatric care for care to newborns and children through age 18 living on the north side of Chicago. We opened our doors in the fall of 2010, and operate in partnership with Advocate Illinois Masonic Medical Center to ensure that outpatient care is available to the children who need it.

Ahs Family Health Center, Inc - West Building
Location: Chicago, IL - 60659
Contact Phone: (773) 761-0300
Details: At the federally funded AHS Family Health Center, we offer comprehensive services for individuals in all stages of life. We emphasize maternal health, pediatric services, women's health, adolescent care, internal medicine for adult men and women and services for senior citizens.

Thank you for using Free Clinic Directory. We are constantly enhancing our website to better service you. Please check back frenquently for more updates. If you have any suggestion, please contact us. We appreciate your business very much.