Find Free Clinics and Community Health Centers
People without health insurance often find themselves with limited options for affordable healthcare and free dental care, and their lives and health often depend on access to free medical clinics. Free Clinic Directory is the premier online destination for uninsured people to connect with affordable and free health clinics in their area. By clicking on a state, a person can find free and affordable clinic listings by county. Each clinic listing comes with a wealth of information, including reviews, services provided and contact information. Clinic administrators can easily add listings to FreeClinicDirectory.org, and people who have used any of the listed clinic services can easily post reviews. Full clinic information is available to people who register for a free account.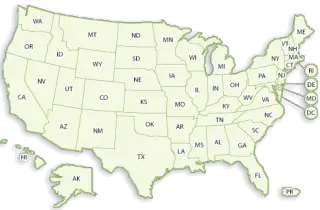 New Medical and Dental Clinic Updates:

Cross Plains Community Health Center
Location: Cross Plains, TX - 76443-3312
Contact Phone: 254-725-4311
Details:

The Shackelford County Community Resource Center is dedicated to providing Shacklford, Stephens, and Callahan County residents easy access to health and social services all under one roof, regardless of race, color, creed, sex, national origin, marital status, age, income, or disability. The Center's purpose is to facilitate and enable all families of Shackleford and Stephens County with the opportunity to recieve services which promote optimal care for psycho-social, physical, mental, and educational needs.



Dental Sealant Program
Location: Peekskill, NY - 10566-3401
Contact Phone: 914-734-8600
Details:

We are a 501(c)3 tax exempt, not-for-profit, federally qualified health center, funded under Section 330 of the Public Health Service Act as administered by the U.S. Department of Health and Human Services, Health Resources and Services Administration, Bureau of Primary Health Care, to operate Community and Migrant Health Centers, Health Care for Homeless and Public Housing Primary Care Programs. Governed by a consumer-majority board of directors, we represent the communities we serve. Along with Federal funding, we also receive State, County, private foundation, and corporate funding. Linkages with other area health providers hospitals and community organizations also lend various forms of support needed for many of our programs. Mission Statement: To increase access to comprehensive primary and preventive health care and to improve the health status of our community, especially for the underserved and vulnerable.



Jackson Medical Mall
Location: Jackson, MS - 39213
Contact Phone: 601-982-8467
Details:

The mission of the Jackson Medical Mall Foundation is to foster a holistic approach to healthcare for the underserved and to promote economic and community development in the Jackson Medical Mall area. The Foundation is governed by a Board of Directors. Dr. Aaron Shirley is the chairman of the board that includes representatives from Jackson State University, Tougaloo College, the University of Mississippi Medical Center (UMC) and an at large member. Foundation staff serves as the management arm of the Medical Mall and has over 100 employees.



Minnie Jones Family Health Ctr
Location: Asheville, NC - 28801
Contact Phone: 828-285-0622
Details:

Western North Carolina Community Health Services (WNCCHS) is a Federally Qualified Health Center (FQHC) located in Asheville, North Carolina. Our Mission is to improve the health of our patients by providing affordable and sustainable primary health care.



San Antonio Christian Dental Clinic
Location: San Antonio, TX - 78207
Contact Phone: 210-220-2300
Details:

The purpose of the San Antonio Christian Dental Clinic is to provide charitable dental care to those adults in San Antonio who have no other means with which to secure dental services. Our program provides treatment as well as education so that a patient shows continued improvement in oral health as well as in general health and well-being. This care is offered in a Christian environment.



Thank you for using Free Clinic Directory. We are constantly enhancing our website to better service you. Please check back frenquently for more updates. If you have any suggestion, please contact us. We appreciate your business very much.