Find Free Clinics and Community Health Centers
People without health insurance often find themselves with limited options for affordable healthcare and free dental care, and their lives and health often depend on access to free medical clinics. Free Clinic Directory is the premier online destination for uninsured people to connect with affordable and free health clinics in their area. By clicking on a state, a person can find free and affordable clinic listings by county. Each clinic listing comes with a wealth of information, including reviews, services provided and contact information. Clinic administrators can easily add listings to FreeClinicDirectory.org, and people who have used any of the listed clinic services can easily post reviews. Full clinic information is available to people who register for a free account.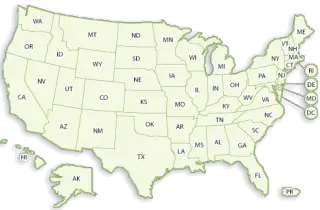 New Medical and Dental Clinic Updates:

Health Partners Inc. (health Partners Free Clinic)
Location: Waldorf, MD - 20601
Contact Phone: 301-645-3556
Details:

Health Partners is a non-profit organization dedicated to delivering quality healthcare to the uninsured and underinsured of Charles County by leveraging the skills and resources of the community. Eligibility for services requires: Proof of residency in Charles County; Proof of household income not greater than 200% over the federal poverty line; No health insurance coverage including Medicaid and Medicare.



Family Healthcare Network - Hanford Center
Location: Hanford, CA - 93230-4533
Contact Phone: 559-587-4532
Details:

Family HealthCare Network currently has 13 locations throughout Kings County and Tulare County of which 11 are clinical sites. Family HealthCare Network is a community-based organization governed by a Board of Directors, which is composed of community representatives and patients consumers.



Central Montana Community Health Center, Inc.
Location: Lewistown, MT - 59457-3020
Contact Phone: 406-535-6545
Details:

Welcome to the Central Montana Community Health Center. We are pleased to provide healthcare for all family members in the central Montana community.



Marin Pregnancy Clinic
Location: Novato, CA - 94945
Contact Phone: 415-892-0558
Details: No insurance or high deductible? No problem Free prenatal care including monthly visits, ultrasounds, medical consultations. Presumptive medi-cal

Uf Health Family Medicine - Lem Turner
Location: Jacksonville, FL - 32208
Contact Phone: 904-383-1001
Details:

University of Florida Health at Jacksonville is the region's premier academic health center, a leader in the education of health professionals, a hub for clinical research and a unique provider of high-quality patient care. With more than 5,000 faculty and staff, the academic health center in Jacksonville is the largest UF campus outside of Gainesville. At 37 clinical sites throughout Northeast Florida, UF physicians tallied more than 600,000 outpatient visits and more than 34,000 inpatient admissions in 2010. UF Health at Jacksonville is comprised of: UF Health Jacksonville, a 695-bed academic health center, UF Health Science Center Jacksonville, which encompasses three UF colleges in Jacksonville: Medicine, Nursing and Pharmacy, UF Jacksonville Healthcare, Inc., a network of primary and specialty care centers offering exceptional patient care throughout Northeast Florida and Southeast Georgia.



Thank you for using Free Clinic Directory. We are constantly enhancing our website to better service you. Please check back frenquently for more updates. If you have any suggestion, please contact us. We appreciate your business very much.