Find Free Clinics and Community Health Centers
People without health insurance often find themselves with limited options for affordable healthcare and free dental care, and their lives and health often depend on access to free medical clinics. Free Clinic Directory is the premier online destination for uninsured people to connect with affordable and free health clinics in their area. By clicking on a state, a person can find free and affordable clinic listings by county. Each clinic listing comes with a wealth of information, including reviews, services provided and contact information. Clinic administrators can easily add listings to FreeClinicDirectory.org, and people who have used any of the listed clinic services can easily post reviews. Full clinic information is available to people who register for a free account.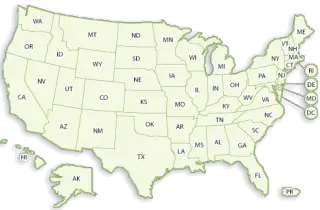 New Medical and Dental Clinic Updates:

Fort Bend Family Health Center, Inc. - Mobile Clinic
Location: Richmond, TX - 77469
Contact Phone: 281-342-4530
Details:

Fort Bend Family Health Center, Inc. (FBFHC) is a private, not-for-profit community health center that was established in the community in 1975. FBFHC became a Federally Qualified Health Center in 2002. We provide quality health care for the entire family. Our dedicated group of medical providers work together to ensure that every patient receives high quality, comprehensive health care.



Greater Richmond Central Intake
Location: Richmond, VA - 23219-1228
Contact Phone: 804-783-2505
Details:

Our Mission is to provide accessible, comprehensive, and integrated quality health services to those at risk of, or experiencing homelessness.



Inland Empire Community Health Center
Location: Bloomington, CA - 92316-1831
Contact Phone: 909-546-7520
Details:

Community Health Systems, Inc. is a non-profit 501 (c) (3) 330 HRSA Grantee with Federally Qualified Health Center (FQHC) status. Established from the roots of Inland Empire Community Health Center in Bloomington, CHSI has grown with community health centers in the counties of Riverside, San Bernardino, and San Diego. These centers have been developed in accordance with standards established for safety net providers by the U.S. Department of Health and Human Services (HHS), the Health Resources Services Administration (HRSA), the Public Health Service (PHS), and the Bureau of Primary Health Care (BPHC).



Airline Children's Clinic
Location: Houston, TX - 77076-4923
Contact Phone: 713-695-4013
Details:

Our Mission is to improve the health of residents of Denver Harbor and other communities by providing accessible quality, primary health care in a compassionate and respectful manner regardless of ability to pay.



Hands Of Hope Medical Clinic
Location: Yadkinville, NC - 27055
Contact Phone: 336-244-8201
Details:

Hands of Hope Medical Clinic is a volunteer effort of health professionals, non-medical volunteers, businesses, churches, foundations, and other human service agencies whose purpose is to provide free primary medical care and resources to the sick and needy in Yadkin County who are uninsured and unable to afford healthcare from any other source. As God has shown us free grace through Jesus Christ, we want to extend free grace, too.



Thank you for using Free Clinic Directory. We are constantly enhancing our website to better service you. Please check back frenquently for more updates. If you have any suggestion, please contact us. We appreciate your business very much.