Find Free Clinics and Community Health Centers
People without health insurance often find themselves with limited options for affordable healthcare and free dental care, and their lives and health often depend on access to free medical clinics. Free Clinic Directory is the premier online destination for uninsured people to connect with affordable and free health clinics in their area. By clicking on a state, a person can find free and affordable clinic listings by county. Each clinic listing comes with a wealth of information, including reviews, services provided and contact information. Clinic administrators can easily add listings to FreeClinicDirectory.org, and people who have used any of the listed clinic services can easily post reviews. Full clinic information is available to people who register for a free account.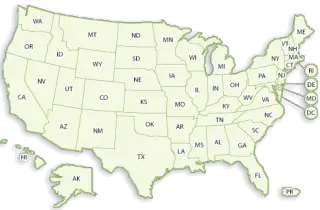 New Medical and Dental Clinic Updates:

Fox Cities Communtiy Health Center Grande Market Dental
Location: Appleton, WI - 54913-8442
Contact Phone: 920-731-7445
Details: At Fox Cities Community Health Center (FCCHC), our mission is to improve the health status of the medically underserved by providing comprehensive primary care services.

Medcen Community Health Foundation
Location: Forsyth, GA - 31029
Contact Phone: 478-994-1914
Details:

In 1895, a group of community-minded citizens raised funds to create the Macon Hospital, now The Medical Center of Central Georgia .Much has changed at The Medical Center, but the generosity of its supporters remains a steadfast tradition in our community.



112th Street Dental Clinic
Location: Everett, WA - 98204-4875
Contact Phone: 425-551-6001
Details:

For over 25 years, Community Health Center of Snohomish County has been providing our local residents with affordable medical and dental care. We welcome patients who are on Medicaid, Medicare, or who have no health insurance.



Seguin Community Health Center
Location: Seguin, TX - 78155-5836
Contact Phone: 830-397-7979
Details:

The Community Health Centers of South Central Texas, Inc. (CHCSCT) also known as Gonzales Community Health Center, is a non profit organization that has three Clinic locations: one in Gonzales, Luling and another in Seguin.



Moore Faith Medical Clinic
Location: Moore, OK - 73160
Contact Phone: 405-312-6363
Details:

Our desire is to share the love of Christ through faith-based free medical care including a pharmacy. We want to love and serve the people of our community while recognizing the God-given dignity of each human life. We hope to bring glory to God while ministering to the physical, emotional and spiritual needs of those without adequate resources.



Thank you for using Free Clinic Directory. We are constantly enhancing our website to better service you. Please check back frenquently for more updates. If you have any suggestion, please contact us. We appreciate your business very much.