Find Free Clinics and Community Health Centers
People without health insurance often find themselves with limited options for affordable healthcare and free dental care, and their lives and health often depend on access to free medical clinics. Free Clinic Directory is the premier online destination for uninsured people to connect with affordable and free health clinics in their area. By clicking on a state, a person can find free and affordable clinic listings by county. Each clinic listing comes with a wealth of information, including reviews, services provided and contact information. Clinic administrators can easily add listings to FreeClinicDirectory.org, and people who have used any of the listed clinic services can easily post reviews. Full clinic information is available to people who register for a free account.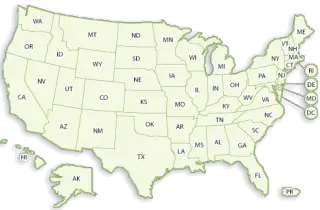 New Medical and Dental Clinic Updates:

Rite Medical Clinic Urgent Care
Location: Pomona, CA - 91768
Contact Phone: 909-620-8500
Details:

Rite medical Clinic Urgent Care is a dedicated clinic that offers a wide range of services to the public. For instance we are offering to qualified family PACT patients the following services with no out of pocket cost to them: Free Birth control (oral, IUD & condoms) Free Emergency contraception (Plan B) Free Education and counseling Free Pregnancy testing Free Annual Pap smear Free Reproductive Health Exam Free STD testing & Treatment



Get Well Walk-in Clinic
Location: Houston , TX - 77060
Contact Phone: 832-781-4340
Details: Free Vaccines for uninsured / underinsured children Low cost office visits only $30

The Caring Community Clinic
Location: Jacksonville, NC - 28546
Contact Phone: 910-346-6149
Details:

A free clinic is a private, nonprofit, community-based organization that provides medical care at little or no charge to low-income, uninsured and underinsured persons through the use of volunteer health care professionals and partnerships with other health providers. Eligibility Requirements: Onslow County residents with no medical care, private health insurance, Medicaid or Medicare; Ages 18-64 only; Migrant or seasonal workers and college students without financial support qualify; Must meet 200% of Federal Poverty Guidelines



Grace In The City - Hardin Clinic
Location: Columbus, OH - 43211
Contact Phone: 614-294-6238
Details: The mission of Hardin Clinic is to bring needed medical care to people of the Linden Community who do not have l access to medical services through health insurance or other means. This will be done through qualified Christian health professionals who love and serve people because of their love for Jesus Christ. The medical staff will provide basic, sound, quality medical and/or dental care to patients while encouraging them to consider the impact that inner, spiritual and emotional health can have upon their lives. These services will be provided without prejudice based upon race, color or belief.

Project Care Free Clinic
Location: Hibbing, MN - 55746
Contact Phone: 218-263-8549
Details:

Project Care is a free clinic which provides health outreach services to uninsured people in our community.



Thank you for using Free Clinic Directory. We are constantly enhancing our website to better service you. Please check back frenquently for more updates. If you have any suggestion, please contact us. We appreciate your business very much.