Find Free Clinics and Community Health Centers
People without health insurance often find themselves with limited options for affordable healthcare and free dental care, and their lives and health often depend on access to free medical clinics. Free Clinic Directory is the premier online destination for uninsured people to connect with affordable and free health clinics in their area. By clicking on a state, a person can find free and affordable clinic listings by county. Each clinic listing comes with a wealth of information, including reviews, services provided and contact information. Clinic administrators can easily add listings to FreeClinicDirectory.org, and people who have used any of the listed clinic services can easily post reviews. Full clinic information is available to people who register for a free account.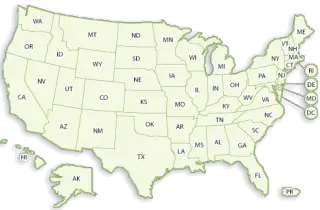 New Medical and Dental Clinic Updates:

North Country Healthcare - Payson
Location: Payson, AZ - 85541
Contact Phone: (928) 468-8610
Details: North Country HealthCare Payson is conveniently located near the hospital, offering easy access and parking. Our physicians and nurse practitioners are committed to meeting the healthcare needs of the community, caring for patients of all ages. When illness strikes, we offer same-day appointments. We deliver compassionate, expert healthcare services from preventive care to unexpected illness to chronic disease management. Services include primary and pediatric care and women's health services. Patients have access to an on-site laboratory so there is no need to drive to another location for tests such as blood draws, employment physicals and drug testing.

Wake County Human Services
Location: Raleigh, NC - 27620
Contact Phone: 919-212-7000
Details:

Wake County Human Services is the consolidation of programs and services including social services, public health, mental health, job training, child support, housing and transportation.



Tlchc - Naukati
Location: Naukati Bay, AK - 99950
Contact Phone: (907) 874-4700
Details: AICS provides Medical and Behavioral Services to the communities of North Prince of Wales Island, including Point Baker, Port Protection, Coffman Cove, Whale Pass, Naukati, and Edna Bay. We offer a variety of services in our remote sites. It is important that you inform us of any procedure requests ahead of time in order to ensure that the proper equipment is available at your appointment.

Sun Life Family Health Center - Florence
Location: Florence, AZ - 85132
Contact Phone: (520) 868-5811
Details: Sun Life Family Health Center is a not-for-profit organization providing health care to Apache Junction, Casa Grande, Eloy, Coolidge, Florence, Maricopa, Oracle and San Manuel. Sun Life Family Health Center is Pinal county's largest provider of primary health care services. Governed by a Board of Directors representing the patients and communities served by the organization, Sun Life serves over 41,000 patients, 36% of whom are children. What makes us different is our unfailing concern for the well-being of our patients, and our willingness to provide the best possible experience for every person that walks through our doors. Sun Life Family Health Center is a Health Center Program grantee under 42 U.S.C. 254b, and a deemed Public Health Service employee under 42 U.S.C. 233(g)-(n).

Chiricahua Community Health Centers, Inc. - Sierra Vista Dental Clinic
Location: Sierra Vista, AZ - 85635
Contact Phone: (520) 459-3011
Details: Opened in 2014, this building hosts our largest dental program, to include preventive & restorative dental care for all ages, same day emergency care, fluoride varnish for children, oral surgery, prosthetic dentistry, and cosmetic procedures.

Thank you for using Free Clinic Directory. We are constantly enhancing our website to better service you. Please check back frenquently for more updates. If you have any suggestion, please contact us. We appreciate your business very much.