Find Free Clinics and Community Health Centers
People without health insurance often find themselves with limited options for affordable healthcare and free dental care, and their lives and health often depend on access to free medical clinics. Free Clinic Directory is the premier online destination for uninsured people to connect with affordable and free health clinics in their area. By clicking on a state, a person can find free and affordable clinic listings by county. Each clinic listing comes with a wealth of information, including reviews, services provided and contact information. Clinic administrators can easily add listings to FreeClinicDirectory.org, and people who have used any of the listed clinic services can easily post reviews. Full clinic information is available to people who register for a free account.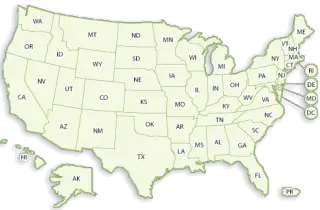 New Medical and Dental Clinic Updates:

Stone Mountain Health Services - Haysi Clinic
Location: Haysi, VA - 24256
Contact Phone: 276-865-5121
Details:

The mission of the Corporation is to promote and provide quality primary health care that is accessible, affordable, and community-based for the people of Southwest Virginia.



Ihc @ Kokomo & Wic Program
Location: Kokomo, IN - 46902-3710
Contact Phone: 765-864-4160
Details:

Indiana Health Centers, Inc. (IHC) provides consumer-driven health and health-related services. We are a private, non-profit 501c3 charitable organization established to help all in need with primary health and health-related services.IHC-?s governing board has a majority of IHC clients, representing WIC, Migrant, Homeless, and Community Client populations. Dental is never on time. Expect to wait a lot.



Downtown Pregnancy Center
Location: Dallas, TX - 75201
Contact Phone: (214) 969-2463
Details:

STI testing, sonograms, pregnancy testing, wellness classes, referrals, counseling, information on adoption



Communitycare A.k. Black
Location: Austin, TX - 78752-2740
Contact Phone: 512-978-9740
Details:

CommUnityCare operates 22 health center locations in Travis County. We offer comprehensive primary care services for the entire family including: family medicine, internal medicine, pediatrics, women's health services, behavioral health services, and dental care.



Pri Counseling
Location: Birmingham, AL - 35226
Contact Phone: (205) 979-6822
Details:

PRI is a non-profit, non-denominational center committed to building strong families and healthy lives. Please call to make an appointment (205) 979-6822. PRI is the longest standing Christian counseling organization in Alabama.



Thank you for using Free Clinic Directory. We are constantly enhancing our website to better service you. Please check back frenquently for more updates. If you have any suggestion, please contact us. We appreciate your business very much.