Find Free Clinics and Community Health Centers
People without health insurance often find themselves with limited options for affordable healthcare and free dental care, and their lives and health often depend on access to free medical clinics. Free Clinic Directory is the premier online destination for uninsured people to connect with affordable and free health clinics in their area. By clicking on a state, a person can find free and affordable clinic listings by county. Each clinic listing comes with a wealth of information, including reviews, services provided and contact information. Clinic administrators can easily add listings to FreeClinicDirectory.org, and people who have used any of the listed clinic services can easily post reviews. Full clinic information is available to people who register for a free account.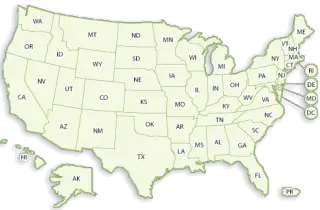 New Medical and Dental Clinic Updates:

Mountain West Workers Free Clinic
Location: Littleton, CO - 80120
Contact Phone: 303-569-6500
Details: A new non-profit organization will start operations this February (Colorado Secretary of State nonprofit ID# 20141763960) in order to provide occupational medicine medico-legal services at no fee to patients from Colorado and Wyoming . Individuals from these states who are afflicted with work-related injuries and illnesses face significant financial barriers in getting documentation of their medical conditions from the perspective of a provider who places a priority on their health status. Numerous proprietary organizations exist in metropolitan Denver for the sole purpose of writing opinions about the health of such workers from the perspective of employers and insurers. The Mountain West Workers Free Clinic will begin operations on February 2, 2015 in order to address this imbalance. Ailing and injured workers may be referred by legal representatives, collective bargaining organizations, or be self-referred to this clinic activity. Medical history, physical examinations, basic office testing, and written documentation of these data are available at no charge. There is no obligation to proceed with any legal contest, use any particular legal representative, or use any particular provider of specialized testing (e.g. imaging centers). Depositions and testimony related to the data collected by the Free Clinic are also offered at no charge. Treatment of work-related injury and illness is available at the same physical location but workers are under no obligation to use the proprietary occupational medicine service line offered there. Moreover, Colorado patients may need to engage the services of an attorney in order to make the affiliated clinic authorized to treat their particular work injury or illness because of the requirements of state law. In some instances, the clinic may not be the most appropriate healthcare provider for your problem and workers will be informed when this is the case. The physical location of the clinic is 26 W. Dry Creek Circle, Littleton CO. Persons interested in obtaining no fee services should leave voicemail at 303-569-6500 or fax 303-648-4425 with contact information in order to establish an appointment. Because of the complexity of documentation in cases of work-related injury and illness, the estimated capacity of the Mountain West Workers Free Clinic is about 2-3 patients/day. Thomas M. Horiagon, MD MOccH Colorado license 39465 Wyoming License 6354A Colorado DWC/CDLE Full Level II Accreditation ABIM (#101320) Internal Medicine, Pulmonary Disease, and Sleep Medicine ABPM (#22249) Occupational Medicine 303-569-6500 voice 303-648-4425 fax

Cross Trails Medical Center
Location: Cape Girardeau, MO - 63701
Contact Phone: 573-339-1196
Details:

Cross Trails Medical Center in Cape Girardeau, MO has been providing patients with affordable health care and dental services for over 14 years. We are a non-profit tax-exempt consumer directed organization designated as a federally qualified health center. Moreover, we offer treatment of routine illness and injury and monitoring and treatment of chronic health conditions with a focus on diabetic patients.



Martin T. Russo Family Health Center
Location: Bloomingdale, IL - 60108-2213
Contact Phone: 630-893-5230
Details: Access Community Health Network (ACCESS) offers outstanding primary and preventive care in more than 50 community health center locations throughout Chicago and the surrounding suburbs. Accredited by the Joint Commission, ACCESS serves as the medical home for more than 200,000 patients each year. Mission, Vision, Values

Eastern Family Medical And Dental Center
Location: Las Vegas, NV - 89104-4124
Contact Phone: 775-887-5190
Details:

Nevada Health Centers, Inc. is a private non-profit community health center that provides health services throughout the state of Nevada. We presently have over thirty medical and dental centers and other health related programs. Everyone is welcome at our health facilities and we offer a sliding fee scale for uninsured patients' that is based on family income.



Centromed Residential Treatment Center Clinic
Location: San Antonio, TX - 78229-4143
Contact Phone: 210-922-0103
Details:

CentroMed is an integrated health care system that provides accessible services of superior quality.



Thank you for using Free Clinic Directory. We are constantly enhancing our website to better service you. Please check back frenquently for more updates. If you have any suggestion, please contact us. We appreciate your business very much.