Find Free Clinics and Community Health Centers
People without health insurance often find themselves with limited options for affordable healthcare and free dental care, and their lives and health often depend on access to free medical clinics. Free Clinic Directory is the premier online destination for uninsured people to connect with affordable and free health clinics in their area. By clicking on a state, a person can find free and affordable clinic listings by county. Each clinic listing comes with a wealth of information, including reviews, services provided and contact information. Clinic administrators can easily add listings to FreeClinicDirectory.org, and people who have used any of the listed clinic services can easily post reviews. Full clinic information is available to people who register for a free account.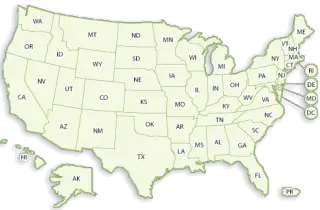 New Medical and Dental Clinic Updates:

Community Of Hope Health Clinic (chhc)
Location: Pelham, AL - 35124
Contact Phone: 205-685-4154
Details: The Community of Hope Health Clinic (CHHC) is a medical mission in Shelby County that provides non-emergent medical care to Shelby County adults who have no health insurance and whose household income is at or below 200% of the poverty level. The Clinic opened its doors on October 16, 2008 after entering into a Memorandum of Understanding with the Shelby County Health Department for use of their building on Thursday evenings. We have two part-time paid positions, the Executive Director and an Administrative Assistant. Other than these two positions the CHHC is totally manned by volunteers. We utilize volunteers from the following disciplines: physicians, nurse practitioners, nurses, social workers, chaplains, and interpreters. We continue to receive a huge in-kind value provided by our many volunteers. We also have physicians in the area who provide pro bono medical care for referrals that we make. The eligibility criteria are: You must live in Shelby County and provide verification of this (ex: utility bill); You must not have ANY health insurance at all; You must be between the ages of 19 and 64; You must be at or below 200% of the poverty level based on total household gross monthly income (HH 1 can have $1805; HH of 2 can have $2,428; HH of 3, $3,052; HH of 4, $3,675; HH of 5, $4,298). Income verification can be a paystub, an award letter for Disability or Unemployment Compensation, a statement from the person who might be currently supporting you. If you are on Food Stamps, you automatically meet our financial guidelines.

Outpatient Medical Center At Tallulah
Location: Tallulah, LA - 71282
Contact Phone: 318-574-1453
Details:

Outpatient Medical Center, Inc. (OMC) was founded on December 19, 1977. OMC operaties three sites located in Natchitoches, Vernon, and Madison Parish.



Ho'ola Lahui Hawai'i
Location: Kapaa, HI - 96746-1964
Contact Phone: 808-240-0170
Details: Our Mission is To enhance the health and wellness of our community, with an emphasis on culturally appropriate services for Native Hawaiians.

Cooper Community Health Center
Location: Cooper, TX - 75432-1725
Contact Phone: 903-395-0586
Details: Our Mission is "To provide community oriented primary health care, including, medical & dental care, education, and social services to the residents of Hunt, Fannin, Kaufman, Delta and Collin Counties, with a particular emphasis on those individuals and families that have difficulty accessing health care services because of financial, language, and/or cultural barriers."

Community Dental Center
Location: Lisbon, OH - 44432
Contact Phone: 330-424-4192
Details:

The mission of the Community Health Centers & Community Dental Center is to provide quality, comprehensive and affordable health care to the people of our service area.



Thank you for using Free Clinic Directory. We are constantly enhancing our website to better service you. Please check back frenquently for more updates. If you have any suggestion, please contact us. We appreciate your business very much.