Find Free Clinics and Community Health Centers
People without health insurance often find themselves with limited options for affordable healthcare and free dental care, and their lives and health often depend on access to free medical clinics. Free Clinic Directory is the premier online destination for uninsured people to connect with affordable and free health clinics in their area. By clicking on a state, a person can find free and affordable clinic listings by county. Each clinic listing comes with a wealth of information, including reviews, services provided and contact information. Clinic administrators can easily add listings to FreeClinicDirectory.org, and people who have used any of the listed clinic services can easily post reviews. Full clinic information is available to people who register for a free account.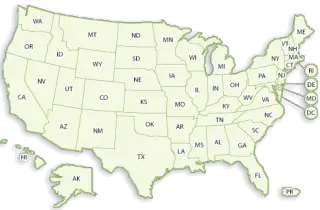 New Medical and Dental Clinic Updates:

Odyssey House
Location: New Orleans, LA - 70119
Contact Phone: 504-821-9211
Details:

Odyssey House Louisiana (OHL) is a nonprofit behavioral health care provider with an emphasis on addiction treatment. OHL was established in 1973 as a nonprofit residential substance abuse treatment facility with the mission of empowering people to conquer addiction. Today, Odyssey House offers a professional, structured and caring Therapeutic Community with comprehensive services and effective support systems that enable individuals to chart new lives and return to their communities as contributing members.



Community Health Center Of Central Missouri - Administration
Location: Jefferson City, MO - 65109-0794
Contact Phone: 573-632-2777
Details:

Community Health Center of Central Missouri was established in 2005 to serve the primary healthcare needs of Central Missouri residents. We realize that providing primary care services is much more than just providers and facilities. Quality of care, customer service, disease management, value and convenience are also key parts of the service delivery process. Community Health Center emphasizes providing access to primary care services to everyone, regardless of their ability to pay and works with our community partners to achieve our vision of "embracing people, inspiring health".



Reach Out Of Montgomery County Medical Clinic
Location: Dayton, OH - 45409
Contact Phone: (937) 258-2000
Details:

Reach Out's mission is to provide access to health care services for the underserved / uninsured population in Montgomery County, without restraints, utilizing the professional skills of volunteer physicians, nurses and other health care professionals.



Mobile Medical Van
Location: Hammonton, NJ - 8037
Contact Phone: 609-567-0434
Details: The mission of Southern Jersey Family Medical Centers, Inc. is to provide and promote effective, high quality primary and preventative health and dental care services to uninsured and the underserved residents and migrant/seasonal workers of Southern New Jersey, regardless of their ability to pay, and to eliminate barriers to care based upon race, religious belief, ethnicity, economic status, gender, disability, linguistic capability, culture, sexual preference, national origin and residential status.

Oakhurst Medical Centers, Inc
Location: Stone Mountain, GA - 30083
Contact Phone: 404-298-8998
Details:

The mission of Oakhurst Medical Centers is to serve our community by providing culturally sensitive, quality affordable, comprehensive and accessible healthcare for the residents of Dekalb County and surrounding communities in collaboration with our partners.



Thank you for using Free Clinic Directory. We are constantly enhancing our website to better service you. Please check back frenquently for more updates. If you have any suggestion, please contact us. We appreciate your business very much.