Find Free Clinics and Community Health Centers
People without health insurance often find themselves with limited options for affordable healthcare and free dental care, and their lives and health often depend on access to free medical clinics. Free Clinic Directory is the premier online destination for uninsured people to connect with affordable and free health clinics in their area. By clicking on a state, a person can find free and affordable clinic listings by county. Each clinic listing comes with a wealth of information, including reviews, services provided and contact information. Clinic administrators can easily add listings to FreeClinicDirectory.org, and people who have used any of the listed clinic services can easily post reviews. Full clinic information is available to people who register for a free account.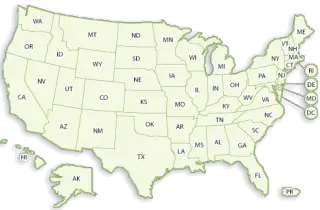 New Medical and Dental Clinic Updates:

Coal Country Community Health Center
Location: Bismarck, ND - 58523
Contact Phone: (701) 323-5740
Details:

At Coal Country Community Health Center and Sandhills Community Health Center, our top priority is to provide complete health care services for the entire community.



Community Action Health Center Bee
Location: Beeville, TX - 78102-5307
Contact Phone: 361-664-0145
Details:

The mission of the Community Action Corporation of South Texas is to improve the quality of life, health, and to promote self-sufficiency of the people of South Texas, by: identifying community needs; using all resources within our agency and in the community; and forming partnerships to expand our communities-? resources.



N.r. Burger Middle School
Location: Hattiesburg, MS - 39401-7723
Contact Phone: 601-582-0536
Details:

Southeast Mississippi Rural Healthcare Initiative (SeMRHI) has provided community based healthcare services for 30 years. SeMRHI operates 14 community health centers in 5 counties as well as a dental center & closed door pharmacy. We are committed to the highest standards of ethics and integrity. We are responsible to our patients, employees and their families, to the environment, and to the communities we serve. Our team provides quality services in a courteous and respectful manner. Our interactions with all segments of the community reflect the high standards we profess.



Choices Pregnancy Center
Location: Tempe, AZ - 85282
Contact Phone: 480-242-3057
Details:

Our primary focus is serving women facing unplanned, untimely or unwanted pregnancy, or seeking abortion recovery servies. We provide free ultrasounds, free pregnancy testing and low cost STD testing. We also serve the significant others (men and families) of women who seek services in our clinic.



Medical Outreach Clinic Of Summerville
Location: Summerville, SC - 29483
Contact Phone: 843-771-1123
Details:

Mission: Providing free basic, non-emergency medical care with compassion and respect for the dignity of those with low income and who are uninsured as children of God.



Thank you for using Free Clinic Directory. We are constantly enhancing our website to better service you. Please check back frenquently for more updates. If you have any suggestion, please contact us. We appreciate your business very much.