Find Free Clinics and Community Health Centers
People without health insurance often find themselves with limited options for affordable healthcare and free dental care, and their lives and health often depend on access to free medical clinics. Free Clinic Directory is the premier online destination for uninsured people to connect with affordable and free health clinics in their area. By clicking on a state, a person can find free and affordable clinic listings by county. Each clinic listing comes with a wealth of information, including reviews, services provided and contact information. Clinic administrators can easily add listings to FreeClinicDirectory.org, and people who have used any of the listed clinic services can easily post reviews. Full clinic information is available to people who register for a free account.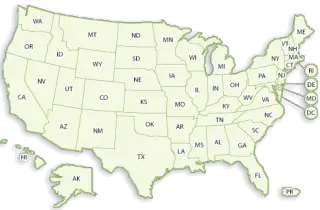 New Medical and Dental Clinic Updates:

Eastman Medical Center
Location: Eastman, GA - 31023-6718
Contact Phone: 478-374-0020
Details:

Southwest Georgia Health Care, Inc. is a private, non-profit organization which provides comprehensive primary health care. Founded in 1978, SWGHC provides comprehensive primary health care services through 15 centers: eight Family Practice and Internal Medicine offices located in Americus, Cochran, Cordele, Eastman, Georgetown, Cusseta, Plains, Richland, and Rochelle; three Urgent Care centers in Americus, Cordele and Tifton;three Pediatrics centers in Americus, Eastman,and Richland; and one Dental center in Georgetown.



Islamic Society Of Baltimore (isb) Community Health Center
Location: Baltimore, MD - 21244
Contact Phone: 410-744-1690
Details:

The Community Health Center (CHC) is a private, non-profit entity under the sponsorship of the Islamic Society of Baltimore, a 501(c)(3) organization. CHC was founded by a group of concerned citizens to meet the health needs of the community of the Baltimore County and the surrounding area.

CHC is committed to providing quality, compassionate, free health care, in a non-judgmental environment, to anyone in the community who is without access to basic care.



Sjwcfc Warner Traynham Clinic
Location: Los Angeles, CA - 90007
Contact Phone: (323) 541-1411
Details: St. John's Well Child and Family Center (SJWCFC) is an independent 501(c)(3) community health center. We serve patients of all ages through a network of Federally Qualified Health Centers and school-based clinics that span the breadth of Central and South Los Angeles and Compton. Our work, however, goes far beyond the traditional health care model to embrace the broader concept of well-being. In addition to providing a broad array of primary care services, we place a high priority on developing supportive services to address families' educational, socio-economic, and mental health needs. This is accomplished through outreach, health education, child development and literacy education, case management, insurance enrollment, and mental health assessments. We have and continue to establish strong partnerships with health, educational, social service and development agencies to deliver a wide range of services that are responsive to community needs.

Pajaro Valley High School Health Center
Location: Watsonville, CA - 95076
Contact Phone: (831) 728-0222
Details: Salud is here to make sure all people have the healthcare and the support they need to have healthy lives. Our clinics have been the main source of low-cost, high quality healthcare in Santa Cruz and Monterey Counties for almost 40 years.

Health Partners Of Western Ohio - Kenton Community Health Center
Location: Kenton, OH - 43326
Contact Phone: 419-679-5994
Details:

Our goal at Health Partners of Western Ohio is to give you and your family the best health care possible. The providers at Health Partners of Western Ohio are your family caregivers. We will take care of you and your family's health throughout your lifetime. We want to see you for regular health check ups and when you are ill. Our number one priority is keeping you physically and mentally healthy. Health Partners of Western Ohio - Your Healthcare Home. Taking Care of the Whole Person: Mind, Body & Spirit. Serving You in Three Locations: Lima, Kenton and New Carlisle



Thank you for using Free Clinic Directory. We are constantly enhancing our website to better service you. Please check back frenquently for more updates. If you have any suggestion, please contact us. We appreciate your business very much.