Find Free Clinics and Community Health Centers
People without health insurance often find themselves with limited options for affordable healthcare and free dental care, and their lives and health often depend on access to free medical clinics. Free Clinic Directory is the premier online destination for uninsured people to connect with affordable and free health clinics in their area. By clicking on a state, a person can find free and affordable clinic listings by county. Each clinic listing comes with a wealth of information, including reviews, services provided and contact information. Clinic administrators can easily add listings to FreeClinicDirectory.org, and people who have used any of the listed clinic services can easily post reviews. Full clinic information is available to people who register for a free account.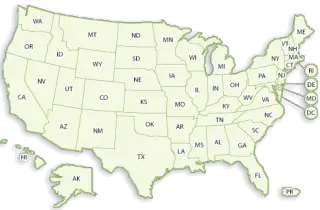 New Medical and Dental Clinic Updates:

The Good Samaritan Free Health Clinic
Location: Fort Pierce, FL - 34981
Contact Phone: 772-924-1137
Details:

The Clinic provides routine health care to certain local residents whose income does not exceed 200% of the Federal Poverty Level and are currently medically uninsured and between the ages of 18 and 64. The Clinic is open Wednesdays from 2:00pm to 7:00pm.



Get Well Walk-in Clinic
Location: Humble, TX - 77338
Contact Phone: 832-781-4340
Details:

We are NOT a FREE clnic, however we do offer free vaccines to children that qualify. Our mission at Get Well Health Clinic is to provide Patient-focused, accessible Primary Care (ages 6 months and above) for Wellness, Acute and Chronic conditions at affordable rates for our community members.



Central Florida Health Care - Lake Wales Dental
Location: Lake Wales, FL - 33853
Contact Phone: (863) 676-0210
Details: Central Florida Health Care's clinically effective, qualified health professionals are dedicated to serving all patients with dignity and respect. The highest quality of patient-centered, responsive and compassionate care is offered by our medical and dental team. CFHC's accredited health centers are "one-stop" shops for children and families with a myriad of needs. Continuity is assured throughout the year. All ages have access to a full range of primary care services within the system. Services are provided regardless of the patient's ability to pay. An up-to-date approved fee schedule based on the most current federal poverty guidelines is available and accessible. Patient health education and services offered are available in English and Spanish, and patients with reading difficulty are provided with assistance. Mission: To increase access to affordable, quality, primary and preventive healthcare. Vision: Improve health, enhance quality of life, strong solid partnerships, focus on excellence.

Community Medical Center Of West Volusia - Deland
Location: Deland, FL - 32720
Contact Phone: 386-738-1792
Details:

PHONE NUMBER IS A MESSAGE CENTER ONLY, NO THE REAL CLINIC.

Community Medical Center of West Volusia, Florida (CMC) is a federally-certified rural health clinic with two established locations in Deland, FL and Orange City, FL. Community Medical Center's goal is to assist the underserved population by providing low cost medical care to the community. A large number of patients seen by Community Medical Center are minorities, low-income families, and/or persons with disabilities. Our knowledgeable staff at both sites are experienced with the unique situations associated with serving persons with disabilities with the quality of care and attention they require and provide a comfortable and professional clinical environment for all patients.



Anniston Quality Health Care
Location: Anniston, AL - 36201-4643
Contact Phone: 256-236-0221
Details: Welcome to Northeast and Central Alabama's largest primary health care provider. With a dedicated staff of physicians, support staff and ancillary professionals, Quality of Life Health Services, Inc. is working to extend quality health care to you and your family. Through a wide network of locations, professional services are available to meet your health care needs.

Thank you for using Free Clinic Directory. We are constantly enhancing our website to better service you. Please check back frenquently for more updates. If you have any suggestion, please contact us. We appreciate your business very much.