Find Free Clinics and Community Health Centers
People without health insurance often find themselves with limited options for affordable healthcare and free dental care, and their lives and health often depend on access to free medical clinics. Free Clinic Directory is the premier online destination for uninsured people to connect with affordable and free health clinics in their area. By clicking on a state, a person can find free and affordable clinic listings by county. Each clinic listing comes with a wealth of information, including reviews, services provided and contact information. Clinic administrators can easily add listings to FreeClinicDirectory.org, and people who have used any of the listed clinic services can easily post reviews. Full clinic information is available to people who register for a free account.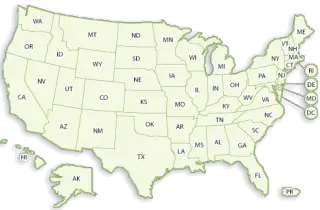 New Medical and Dental Clinic Updates:

Silver State Health Services
Location: Las Vegas, NV - 89146
Contact Phone: 7024710420
Details:

Clinic is a Federally Qualified Health Center that provides preventative medical care, primary care services, pediatric services, mental health services, drug/alcohol services, immunizations, and women's care. As a non-profit entity, we provide services based on a sliding fee scale.



Jefferson Rural Clinic, Inc.
Location: Jefferson City, TN - 37760
Contact Phone: 8654715525
Details:

Volunteer-operated, non-profit healthcare clinic provides medical, dental and optometry (by referral) healthcare to very low-income adults of Jefferson and Grainger counties. Must make appointment in advance and provide financial documents. Donation requested in lieu of set fee.



Lucid Hearing
Location: Tucson, AZ - 85704
Contact Phone: 520-292-5097
Details:

At Lucid Hearing, we offer free hearing tests and exams as well as a free consultation on what solution may be the best for you and your lifestyle.



Crossroads Obgyn & Wellness
Location: Houston, TX - 77058
Contact Phone: 832-415-0376
Details:

We provide direct online gynecologic care for all women of Texas. These services are great for medication refills, birth control, emergency contraception, uti & vaginal discharge evaluation, STD testing, menopausal management, and basic fertility evaluations. We are able to keep costs down for these visits by streamlining our services for these visits. We do not bill insurance which allows us to provide a prompt pay discount for services.



Planned Parenthood - Spotswood Center
Location: Spotswood, NJ - 0 8884
Contact Phone: 732.723.9192
Details: Please arrive at least 30 minutes before closing for contraceptive supply pick-ups.Please arrive at least 1 hour before closing for pregnancy testing, emergency contraception, STI/STD testing and HIV testing.All other services require an appointment.

Thank you for using Free Clinic Directory. We are constantly enhancing our website to better service you. Please check back frenquently for more updates. If you have any suggestion, please contact us. We appreciate your business very much.