Find Free Clinics and Community Health Centers
People without health insurance often find themselves with limited options for affordable healthcare and free dental care, and their lives and health often depend on access to free medical clinics. Free Clinic Directory is the premier online destination for uninsured people to connect with affordable and free health clinics in their area. By clicking on a state, a person can find free and affordable clinic listings by county. Each clinic listing comes with a wealth of information, including reviews, services provided and contact information. Clinic administrators can easily add listings to FreeClinicDirectory.org, and people who have used any of the listed clinic services can easily post reviews. Full clinic information is available to people who register for a free account.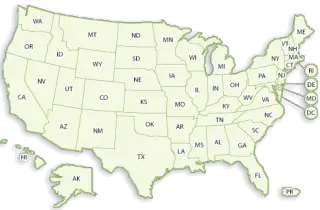 New Medical and Dental Clinic Updates:

Contraceptive Choice Center
Location: Saint Louis, MO - 63110
Contact Phone: 314-747-0800
Details:

The Contraceptive Choice Center (C3) provides high quality family planning services for teens and women. Services provided include:

Birth control counseling and methods
Well woman exams
STI testing and treatment
Emergency contraception
Pregnancy testing
Health insurance navigation

The Contraceptive Choice Center (C3) provides high quality family planning services for teens and women. Services provided include:

Birth control counseling and methods

Well woman exams

STI testing and treatment

Emergency contraception

Pregnancy testing

Health insurance navigation

Same day, evening and Saturday appointments are available.



Planned Parenthood - Yuma Health Center
Location: Yuma, AZ - 85364
Contact Phone: 855.207.7526
Details:

Emergency Contraception, Pregnancy Testing, Birth Control Refills. All other services require an appointment.If you need emergency contraception (morning after pill), you can walk in any time the health center is open.



Rubin Center For Healthy Aging
Location: Sarasota, FL - 34236
Contact Phone: 941-556-3220
Details:

Senior Friendship Centers is a pioneer nationally in the delivery of health care to adults age 50 and older, who have limited incomes or are uninsured. Our clinics are staffed by retired and volunteer physicians, dentists, pharmacists, nurses and health professionals who enjoy practicing for the sheer love of medicine. The Centers for Healthy Aging serve 4,000 patients annually at all locations, including close to 18,000 visits annually.



Central Naples Pediatrics
Location: Naples, FL - 34103
Contact Phone: 941-262-3669
Details:

Collier Health Services (CHS) is a private, not-for-profit "safety net" health care provider with 12 health care facilities located throughout Collier County which includes the Ronald McDonald Care Mobile.



Sos Health Services Of Walla Walla
Location: College Place, WA - 99324
Contact Phone: 509-529-1481
Details:

SOS Health Services of Walla Walla (SOS Clinic) was founded in 2000 by a service-minded physician who recognized a need for health care for the uninsured in the Blue Mountain area. Since the beginning, the SOS Clinic has been a faith-based, non-denominational clinic providing compassionate urgent-care services to people from Dayton to Pendleton. While there is no charge for services at the SOS Clinic, patient donations are encouraged and appreciated.



Thank you for using Free Clinic Directory. We are constantly enhancing our website to better service you. Please check back frenquently for more updates. If you have any suggestion, please contact us. We appreciate your business very much.