Find Free Clinics and Community Health Centers
People without health insurance often find themselves with limited options for affordable healthcare and free dental care, and their lives and health often depend on access to free medical clinics. Free Clinic Directory is the premier online destination for uninsured people to connect with affordable and free health clinics in their area. By clicking on a state, a person can find free and affordable clinic listings by county. Each clinic listing comes with a wealth of information, including reviews, services provided and contact information. Clinic administrators can easily add listings to FreeClinicDirectory.org, and people who have used any of the listed clinic services can easily post reviews. Full clinic information is available to people who register for a free account.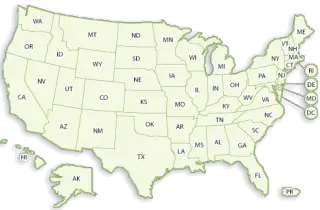 New Medical and Dental Clinic Updates:

The Mike Davis Medical Center
Location: Naples, FL - 34112-7600
Contact Phone: 239-353-4101
Details:

Collier Health Services (CHS) is a private, not-for-profit "safety net" health care provider with 12 health care facilities located throughout Collier County which includes the Ronald McDonald Care Mobile. We offer basic primary and preventative medical and dental health care services.



Free Clinic Of Rockingham County, Inc
Location: Reidsville, NC - 27320
Contact Phone: 336-349-3220
Details:

The Clinic is a non-profit organization which means it relies upon private donations and charitable trusts and foundations to financially support your quality care. Providing essential medical care at no cost to the patient is an extremely expensive endeavor. It is quite possible that The Clinic will provide you with thousands of dollars worth of health care. The Clinic recognizes the right of low income, uninsured citizens of Rockingham County to have access to health care that compassionately meets their essential medical and pharmacy needs. The Clinic will meet the healthcare needs of low income, uninsured residents in our diverse communities throughout Rockingham County.



Health Partnership Clinic - Olathe
Location: Olathe, KS - 66062
Contact Phone: 855-886-6938
Details:

Health Partnership Clinic was founded in 1992 to provide access care for low-income, uninsured residents of Johnson County. With our expansion into Miami County, we have created three locations to serve patients: Overland Park, Olathe, and Paola. HPC has also expanded to accept all individuals regardless of ability to pay or insurance status. One thing that has not changed about HPC is our focus on creating partnerships to help meet community needs. With the help of over 60 health care volunteers, five community hospitals and numerous health and social service organizations, our employed staff continues to increase the numbers of patients we care for and the variety of services provided. With services such as primary and specialty medical care, dental care, outreach services and by promoting health education and wellness, we can help treat and prevent many health problems that we all face today.



Good Neighbor Health Clinics, Inc. - Red Logan Dental Clinic
Location: White River Junction, VT - 5001
Contact Phone: 802-295-7573
Details: The Good Neighbor Health Clinics, Inc. is a non-profit free health care facility established in 1992 for the purpose to offer free primary medical and dental care to the people of the Upper Connecticut River Valley who are in need and lack the resources to obtain adequate care. In 1996, and in response to the increased need for dental care, the Red Logan Dental Clinic became part of the organization.

Women's Choice Network - Oakland
Location: Pittsburgh, PA - 15213
Contact Phone: 412-687-7767
Details: Pregnancy Tests are accurate as early as 7 to 10 days after conception.
STD testing and treatment.
Sonograms are provided on site for those who meet the criteria.
All services are provided at no charge.

Thank you for using Free Clinic Directory. We are constantly enhancing our website to better service you. Please check back frenquently for more updates. If you have any suggestion, please contact us. We appreciate your business very much.