Find Free Clinics and Community Health Centers
People without health insurance often find themselves with limited options for affordable healthcare and free dental care, and their lives and health often depend on access to free medical clinics. Free Clinic Directory is the premier online destination for uninsured people to connect with affordable and free health clinics in their area. By clicking on a state, a person can find free and affordable clinic listings by county. Each clinic listing comes with a wealth of information, including reviews, services provided and contact information. Clinic administrators can easily add listings to FreeClinicDirectory.org, and people who have used any of the listed clinic services can easily post reviews. Full clinic information is available to people who register for a free account.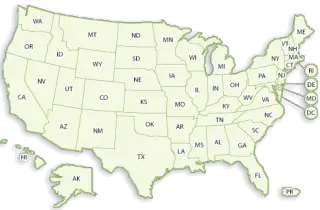 New Medical and Dental Clinic Updates:

Montana Migrant Council, Inc.
Location: Fairview, MT - 59221
Contact Phone: 800-813-4492
Details:

The Montana Migrant & Seasonal Farmworker Council, Inc. informally known as the Montana Migrant Council (MCC) provides access for migrant and seasonal farmworkers and their families to comprehensive, culturally competent primary and preventive health care, transportation, outreach, dental, pharmaceutical, occupational health and safety, and environmental health through the Migrant Health Program. These programs use bilingual, bicultural lay outreach workers, health personnel, and culturally sensitive appropriate protocols that cover all life styles. The Migrant Health Program is funded through HRSA's Bureau of Primary Health Care and has been in existence since 1971. The program contracts for care outside their scope with community providers closest to the patients. The program has grown from providing primary care referrals in a single county to providing direct preventive health care, nursing, nurse practitioner and case management services across Montana and as part of a national network. MMC estimates a target population of 10,400 individuals and annually serves about 6,000 men, women and children. The program has nine clinics located where farmworker presence is highest, in the most remote areas in Northeastern, South Central and Western Montana.



Clinica De La Communidad Oxnard
Location: Oxnard, CA - 93030-7182
Contact Phone: 805-487-5351
Details:

The Mission of Clinicas del Camino Real, Inc. is to provide quality, comprehensive and preventative, health care services to Ventura County's community. It is the explicit mission of Clinicas to save lives and restore good health to the underserved population of the county at rates that are consistent with a client's ability to pay. Moreover, Clinicas' bilingual and bicultural staff delivers its services on a personal and humane basis, and especially reaches out to members of the community who are traditionally underserved due to limited income, resources, cultural and language barriers.



Bridge Healthcare Clinic
Location: Tampa, FL - 33612
Contact Phone: 813-526-9684
Details:

The BRIDGE Healthcare Clinic is a student-run free clinic located at the University of South Florida right next to the University Area Community. BRIDGE stands for Building Relationships and Initiatives Dedicated to Gaining Equality. Our goal is to create a health facility where patients are treated compassionately and cared for through the collaboration of medicine, physical therapy, social work, public health, and pharmacy providers. We believe a healthy community is a prosperous community, and we will work alongside the people of the University Area Community to improve their well-being.



Dover Health Center
Location: Dover, FL - 33527
Contact Phone: 813-349-7700
Details:

Suncoast Community Health Centers, Inc. is a not-for-profit, community owned and operated corporation serving southern and eastern Hillsborough County, Florida, committed to improving the lives of medically underserved persons.



Dr. William Roy Mercy Dental Clinic
Location: Chattanooga, TN - 37406
Contact Phone: 423-698-3178
Details:

Giving Hope to Low-Income Patients with Emergency Dental Care and Oral Pain Management



Thank you for using Free Clinic Directory. We are constantly enhancing our website to better service you. Please check back frenquently for more updates. If you have any suggestion, please contact us. We appreciate your business very much.