Find Free Clinics and Community Health Centers
People without health insurance often find themselves with limited options for affordable healthcare and free dental care, and their lives and health often depend on access to free medical clinics. Free Clinic Directory is the premier online destination for uninsured people to connect with affordable and free health clinics in their area. By clicking on a state, a person can find free and affordable clinic listings by county. Each clinic listing comes with a wealth of information, including reviews, services provided and contact information. Clinic administrators can easily add listings to FreeClinicDirectory.org, and people who have used any of the listed clinic services can easily post reviews. Full clinic information is available to people who register for a free account.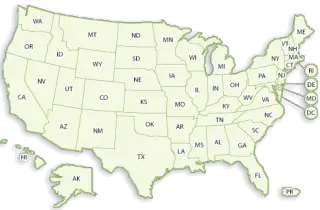 New Medical and Dental Clinic Updates:

Community Health Centers, Inc
Location: Salt Lake City, UT - 84115
Contact Phone: 801-412-6920
Details:

The mission of Community Health Centers, Inc. is to provide quality patient-centered primary care services to individuals regardless of their ability to pay.



Martin Luther King Family Health Center
Location: Las Vegas, NV - 89106
Contact Phone: 1-800-787-2568
Details:

Martin Luther King Family Health Center accepts new patients. It is appreciated if you call in advance for an appointment. The Medical Center welcomes most private insurance, Medicaid, Medicare, Women's Health Connection and Nevada Check-Up. A sliding fee schedule for low-income patients who do not have insurance is available. Identification and income information is needed to enroll in the sliding fee program.



Community Health Alliance Wells Avenue Medical/dental Center
Location: Reno, NV - 89502
Contact Phone: 775-329-6300
Details:

HAWC Community Health Center was founded in 1995 as a Federally Qualified Health Center (FQHC) and currently has three sites located in northern Nevada.



Community Health Care Dental Clinic
Location: Davenport, IA - 52803
Contact Phone: 563-336-3221
Details:

Community Health Care, Inc. - "CHC" - was founded in 1975, to offer a medical and dental home for persons who could not access primary health care elsewhere in the community. CHC offers preventive, acute and chronic care, as well as laboratory, x-ray, pharmacy, nutrition, and health education services. Without CHC, many patients would rely on emergency rooms during crisis, or go without care altogether.



Planned Parenthood - Fm 1960 Health Center
Location: Houston, TX - 77068
Contact Phone: 713.514.1102
Details:

Walk-in Services.Pregnancy test.Pill Refills.Emergency Contraception.All hours of operation.All other services require an appointment.If you need emergency contraception (morning after pill), you can walk in any time the health center is open.If you are under 18, please read about parental consent for medical services.



Thank you for using Free Clinic Directory. We are constantly enhancing our website to better service you. Please check back frenquently for more updates. If you have any suggestion, please contact us. We appreciate your business very much.