Find Free Clinics and Community Health Centers
People without health insurance often find themselves with limited options for affordable healthcare and free dental care, and their lives and health often depend on access to free medical clinics. Free Clinic Directory is the premier online destination for uninsured people to connect with affordable and free health clinics in their area. By clicking on a state, a person can find free and affordable clinic listings by county. Each clinic listing comes with a wealth of information, including reviews, services provided and contact information. Clinic administrators can easily add listings to FreeClinicDirectory.org, and people who have used any of the listed clinic services can easily post reviews. Full clinic information is available to people who register for a free account.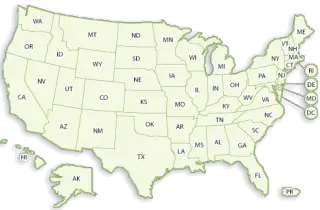 New Medical and Dental Clinic Updates:

Welcomehealth
Location: Fayetteville, AR - 72703
Contact Phone: (479)444-7548
Details: Founded in 1986, with a mission to provide no-cost health care services to the uninsured, indigent, and working poor of Northwest Arkansas.

Kenosha Community Health Center, Inc
Location: Kenosha, WI - 53140
Contact Phone: 262-656-0044
Details:

We, the Kenosha Community Health Center (KCHC), are a nonprofit organization offering to the underserved citizens of Kenosha County comprehensive healthcare which enables our patients to maintain their well-being by addressing health disparities and providing access for all.



Aids Center Of Queens County - Jamaica
Location: Jamaica, NY - 11432
Contact Phone: 718-896-2500
Details:

The AIDS Center of Queens County (ACQC) is the largest provider of HIV/AIDS services in the borough of Queens serving over 8,000 HIV+ clients, and 30,000 community residents in five sites throughout the borough. Our services are provided at no charge to our clients. The Mission of the AIDS Center of Queens County is: To promote and coordinate the provision of services to persons infected and affected by HIV/AIDS and other blood borne diseases; To improve the lives of people living with HIV/AIDS and other disabled and disenfranchised populations included those affected by mental illness, substance abuse, incarceration and poverty; To design and implement education efforts aimed at reducing the spread of the infection; reduce AIDS-related fears, and foster public health awareness of the disease and support for those affected by HIV/AIDS.



La Clinica De Baldwin/the Baldwin Clinic
Location: Foley, AL - 36535-2275
Contact Phone: 251-947-1083
Details:

Franklin Primary Health Center is a non-profit, federally qualified health center founded in 1975 by Dr. Marilyn Aiello and a group of concerned citizens who recognized the need for quality health care in the underserved Davis Avenue community (now Dr. Martin Luther King, Jr. Avenue community). Our Misssion is To be a caring, compassionate and viable community health center, proactively improving the lives of those we serve by providing accessible, affordable and quality comprehensive health services.



Howard County Community Health Center
Location: Big Spring, TX - 79720-4325
Contact Phone: 888-389-4666
Details:

The Mission of South Plains Rural Health Services, Inc. is to provide comprehensive community-oriented primary health care to the residents of the western South Plains, in a manner that is linguistically, culturally, and financially accessible.



Thank you for using Free Clinic Directory. We are constantly enhancing our website to better service you. Please check back frenquently for more updates. If you have any suggestion, please contact us. We appreciate your business very much.