Find Free Clinics and Community Health Centers
People without health insurance often find themselves with limited options for affordable healthcare and free dental care, and their lives and health often depend on access to free medical clinics. Free Clinic Directory is the premier online destination for uninsured people to connect with affordable and free health clinics in their area. By clicking on a state, a person can find free and affordable clinic listings by county. Each clinic listing comes with a wealth of information, including reviews, services provided and contact information. Clinic administrators can easily add listings to FreeClinicDirectory.org, and people who have used any of the listed clinic services can easily post reviews. Full clinic information is available to people who register for a free account.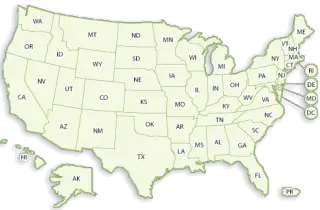 New Medical and Dental Clinic Updates:

Oakhurst Medical Centers - Kensington Location
Location: Decatur, GA - 30032
Contact Phone: 404-941-2116
Details:

The mission of Oakhurst Medical Centers is to serve our community by providing culturally sensitive, quality affordable, comprehensive and accessible healthcare for the residents of Dekalb County and surrounding communities in collaboration with our partners.



Midtown Community Health Access Team
Location: Ogden, UT - 84401
Contact Phone: 801-393-5355
Details:

Our mission is to provide safe and excellent healthcare to residents of Northern Utah especially those with economic, geographic, cultural, and language barriers.



Eastern Family Medical And Dental Center
Location: Las Vegas, NV - 89104-4124
Contact Phone: 775-887-5190
Details:

Nevada Health Centers, Inc. is a private non-profit community health center that provides health services throughout the state of Nevada. We presently have over thirty medical and dental centers and other health related programs. Everyone is welcome at our health facilities and we offer a sliding fee scale for uninsured patients' that is based on family income.



Venice Family Clinic
Location: Venice, CA - 90291-2767
Contact Phone: 310-392-8636
Details:

Venice Family Clinic's mission is to provide free, quality health care to people in need. Currently, nearly 2,100 individuals – including more than 500 physicians – donate their time, valued at $2 million annually. The Clinic was founded in 1970 by Philip Rossman, MD, and co-founder Mayer B. Davidson, MD. It has grown from a small storefront operation into the largest free clinic in the country, with eight sites in Venice, Santa Monica, Mar Vista, and Culver City. We serve more than 24,400 men, women, children, teens, and seniors annually. Ninety-seven percent are low-income and nearly three-quarters are uninsured. Most live on the Westside of Los Angeles County.



San Miguel Chc
Location: San Miguel, CA - 93451
Contact Phone: 805-467-2344
Details:

Community Health Centers of the Central Coast, Inc. (CHC) is a 501(c)(3) non-profit network of community health centers serving the residents of California's Central Coast. Conveniently located throughout San Luis Obispo and northern Santa Barbara counties, our committed team of healthcare professionals are dedicated to maintaining your health and well being. Our Mission: To enhance the health status of all people in the Central Coast of California, with special emphasis on the medically underserved, by providing accessible, affordable, comprehensive & quality healthcare services, through well trained professional staff, in strategically located health centers.



Thank you for using Free Clinic Directory. We are constantly enhancing our website to better service you. Please check back frenquently for more updates. If you have any suggestion, please contact us. We appreciate your business very much.