Find Free Clinics and Community Health Centers
People without health insurance often find themselves with limited options for affordable healthcare and free dental care, and their lives and health often depend on access to free medical clinics. Free Clinic Directory is the premier online destination for uninsured people to connect with affordable and free health clinics in their area. By clicking on a state, a person can find free and affordable clinic listings by county. Each clinic listing comes with a wealth of information, including reviews, services provided and contact information. Clinic administrators can easily add listings to FreeClinicDirectory.org, and people who have used any of the listed clinic services can easily post reviews. Full clinic information is available to people who register for a free account.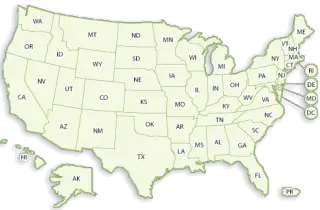 New Medical and Dental Clinic Updates:

Lone Star Community Health Center
Location: Conroe, TX - 77301
Contact Phone: 936 539-4004
Details:

It is the mission of Lone Star Family Health Center to provide high quality, easily accessible health services to the underserved and the community at large.



Bethesda Free Clinic
Location: Ocean Springs, MS - 39564
Contact Phone: 228-818-9191
Details:

The Bethesda Free Clinic is a medical facility of compassionate care promoting healthy lifestyles. OUR MISSION: To provide basic primary health care services including medical, dental and wellness counseling for all.



Omh Medical Group - Indian River
Location: Indian River, MI - 49749
Contact Phone: (800) 920-9580
Details:

The Indian River office is located at 3860 South Straits Highway, in Indian River, Michigan. The primary care physicians of the OMH Medical Group - Indian River office are available to help prevent, diagnose and treat a wide variety of ailments, as well as provide patient education and childhood immunizations.



Behavioral Research
Location: Glendale, CA - 91206
Contact Phone: 888-255-5798
Details:

Behavioral Research Specialists, LLC is currently conducting studies in the Los Angeles area and is always looking for Volunteers. Some studies may provide compensation for travel and time. Listed are open enrollment studies with a brief description of qualifying criteria. If you or some you know would like to participate, contact BRS at (888) 255-5798 or email info@brstrials.com. Please leave your name, best methods of contact and how soon you intend on participating. - ADHD (Ages 18-65) - Schizophrenia / Schizoaffective Disorder (Ages 18-65) - Autism (Ages 6-17) - Major Depression (Ages 7-65) - Lower Back Pain (Ages 18-65) - Bipolar Disorder (Ages 18-65) - Alzheimer's (Ages 55 up) - Opioid Addiction (Ages 18-65) - Insomnia (Ages 18-65) - General Anxiety Disorder (Ages 18-65)



East Texas Community Health Services, Inc
Location: Nacogdoches, TX - 75963
Contact Phone: 936-560-5413
Details:

The Texas Association of Community Health Centers (TACHC) is a private, non-profit membership association that represents safety-net health care providers in the state of Texas. Our members include Community and Migrant Health Centers, Health Care for the Homeless Grantees, Public Housing Primary Care Grantees, Ryan White HIV/AIDS Grantees, Health Center Networks and other providers who strive to meet the health care needs of the uninsured and underserved. TACHC serves as the federally designated primary care association for the state of Texas.



Thank you for using Free Clinic Directory. We are constantly enhancing our website to better service you. Please check back frenquently for more updates. If you have any suggestion, please contact us. We appreciate your business very much.