Find Free Clinics and Community Health Centers
People without health insurance often find themselves with limited options for affordable healthcare and free dental care, and their lives and health often depend on access to free medical clinics. Free Clinic Directory is the premier online destination for uninsured people to connect with affordable and free health clinics in their area. By clicking on a state, a person can find free and affordable clinic listings by county. Each clinic listing comes with a wealth of information, including reviews, services provided and contact information. Clinic administrators can easily add listings to FreeClinicDirectory.org, and people who have used any of the listed clinic services can easily post reviews. Full clinic information is available to people who register for a free account.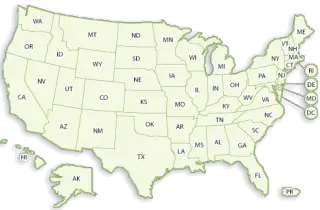 New Medical and Dental Clinic Updates:

Northside Community Health Center
Location: Fort Worth, TX - 76164-8511
Contact Phone: 817-625-4254
Details:

In January 2002 a collaboration of area residents, faith-based groups, and health and social services providers organized the Fort Worth Northside Community Health Center (FWNCHC) as a nonprofit organization to address the health disparities of the city's North side residents.



New Market Clinic
Location: New Market, AL - 35761-8507
Contact Phone: 256-379-2101
Details: We have been Providing quality health care to Madison and Limestone Counties for over 25 years.

Ruth's Place Clinic
Location: Granbury, TX - 76048
Contact Phone: 817-573-6800
Details: Ruth's Place, a 501 (c) 3 organization, is a collaborative effort between the organizers of Ruth's Place Clinic and Ruth's Place Community Outreach Center, the United Way of Hood County, local churches, volunteer doctors and nurses, and various Hood County businesses. The purpose of Ruth's Place Clinic is to provide free medical care and other family services as needed to indigent, low income, uninsured, or under-insured families. Although Ruth's Place is a free Medical Clinic, a $10 administrative fee is requested for each medical visit to help offset overhead expenses.

Intercare Community Hlth Network
Location: Eau Claire, MI - 49111-9480
Contact Phone: 269-427-7937
Details:

InterCare operates a total of seven fixed sites, two mobile vans, and a variety of special programs serving six counties. The fixed locations include a school-based clinic and a migrant voucher site. Our Mission is To promote the provision of high-quality, comprehensive and affordable health care that is coordinated, culturally and linguistically competent, and community directed for all medically underserved populations.



Kuumba Community Health And Wellness Center
Location: Roanoke, VA - 24012-2040
Contact Phone: 540-362-0360
Details:

New Horizons Healthcare is a not-for-profit community based family medical practice, incorporated in 1999. Our mission is to serve the uninsured and underserved with high-quality, comprehensive primary healthcare. This growing practice also includes pediatrics, a medication assistance program, behavioral healthcare, and a sliding fee discount program for those who are eligible. We also serve patients who are fully insured.



Thank you for using Free Clinic Directory. We are constantly enhancing our website to better service you. Please check back frenquently for more updates. If you have any suggestion, please contact us. We appreciate your business very much.