Find Free Clinics and Community Health Centers
People without health insurance often find themselves with limited options for affordable healthcare and free dental care, and their lives and health often depend on access to free medical clinics. Free Clinic Directory is the premier online destination for uninsured people to connect with affordable and free health clinics in their area. By clicking on a state, a person can find free and affordable clinic listings by county. Each clinic listing comes with a wealth of information, including reviews, services provided and contact information. Clinic administrators can easily add listings to FreeClinicDirectory.org, and people who have used any of the listed clinic services can easily post reviews. Full clinic information is available to people who register for a free account.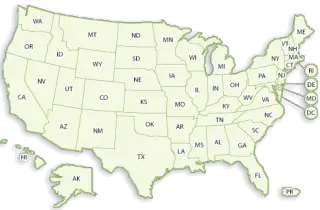 New Medical and Dental Clinic Updates:

Samaritan Clinic Of Barnabas Center
Location: Fernandina Beach, FL - 32034
Contact Phone: (904) 261-7887
Details:

The Barnabas Samaritan Medical Clinic is a free primary care clinic. The clinic's purpose is to provide quality urgent health care services to adult residents of Nassau County, Florida. The clinic is coordinated by Dr. Tom Washburn, staffed by two RNs, and run by volunteer physicians, nurses, and social workers.



Mecca Dental Clinic
Location: Mecca, CA - 92254
Contact Phone: 760-396-1249
Details:

Clinicas de Salud del Pueblo is committed to provide service to all individuals. No one will be discriminated against regardless of race, color, national origin, age, sex, religion, or physical disability. No one will be denied services due to their inability to pay. A sliding fee schedule based on family size and income is available to patients without insurance or other method of payment.



Vineyard Free Medical Clinic
Location: Sunbury, OH - 43074
Contact Phone: 740-965-8888
Details:

We are open to walk-in patients the first and third Mondays of every month starting at 5:00 p.m. The Clinic began in 2004 by Tim Kubacki, D.O. to reach out to the community for those in need physically, spiritually, emotionally and mentally. We desire to provide a warm and welcoming environment for patients which includes medical care, a meal from the Food Pantry and a bag of groceries, conversation, prayer and pastoral care. We are staffed by licensed volunteer, physicians, nurses along with non-medical volunteers who all desire to provide a warm, healing touch to those in need.

We are happy to announce that we have a women's clinic inside of our existing clinic on the 3rd Monday of every other month for Annual Pap Smears, Breast Exams, & any female related health issues. Heidi Arbona, MD who is an excellent and proven doctor in the area of OB/GYN will be coming. For those who wish to sign up, please call the church office at 740-965-8888. We will be seeing patients for an annual Pap, breast exams and other female health issues for those who have Medicaid and the uninsured within the 200% of federal poverty level.



South Bay Family Health Care
Location: Carson, CA - 90745
Contact Phone: (310) 221-6800
Details:

South Bay Family Health Care (SBFHC) is one of Los Angeles County's leading community clinics and largest safety net providers, offering high-quality low- and no-cost health care to underserved populations in the South Bay and South Los Angeles County. Founded in 1969 as the South Bay Free Clinic, SBFHC has expanded over the last 40 years to accommodate a growing patient base. It now includes four conveniently located health centers Redondo Beach, Gardena and two in Inglewood as well as a school-based clinic at Carson High School and a mobile health van, the Healthy Kids Express.



Sunny Sia
Location: Apollo Beach, FL - 33572
Contact Phone: 8133980470
Details:

Currently, we have openings to see Medicaid or Medicaid managed group Psychiatric/Mental health patients at our Apollo Beach Fl location.



Thank you for using Free Clinic Directory. We are constantly enhancing our website to better service you. Please check back frenquently for more updates. If you have any suggestion, please contact us. We appreciate your business very much.