Find Free Clinics and Community Health Centers
People without health insurance often find themselves with limited options for affordable healthcare and free dental care, and their lives and health often depend on access to free medical clinics. Free Clinic Directory is the premier online destination for uninsured people to connect with affordable and free health clinics in their area. By clicking on a state, a person can find free and affordable clinic listings by county. Each clinic listing comes with a wealth of information, including reviews, services provided and contact information. Clinic administrators can easily add listings to FreeClinicDirectory.org, and people who have used any of the listed clinic services can easily post reviews. Full clinic information is available to people who register for a free account.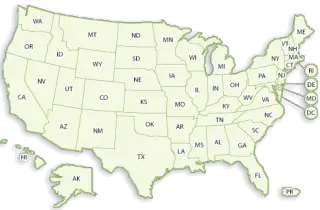 New Medical and Dental Clinic Updates:

We Care Of Central Florida, Inc.
Location: Winter Haven, FL - 33880
Contact Phone: (863) 701-8070
Details:

Aid Polk County's Uninsured Residents Find Specialty & Diagnostic Care.



Flint Hills Community Health Center
Location: Emporia, KS - 66801-5367
Contact Phone: 620-342-4864
Details:

Flint Hills Community Health Center offers quality services based on a sliding fee scale and serves everyone, with or without insurance.



Goodwin Community Health
Location: Somersworth, NH - 03878
Contact Phone: 603-749-2346
Details:

Goodwin Community Health is the only 501(c) (3) Community Health Center serving the Greater Strafford County area of New Hampshire and Maine. We make it affordable for local people to access the wellness services and quality primary care that lead to good Physical, Dental, and Mental Health. Goodwin Community Health operates on the same principles Mrs. Avis Goodwin started the organization on 42 years ago – everyone deserves access to quality health care, at an affordable price. For more information connect with us on Facebook, at www.GoodwinCH.org or visit the new Goodwin Community Health Center in Somersworth, New Hampshire.



Mostellar Dental Center
Location: Bayou La Batre, AL - 36509-2110
Contact Phone: 251-824-2347
Details:

The Bayou La Batre Area Health Development Board, Inc. first received federal 330 funding 30 years ago and has provided uninterrupted services to the target area and populations since that time. BLBAHDB was incorporated on February 2, 1978 as a private, 501-C3 non-profit corporation in order to bring medical manpower and services to Bayou La Batre, a medically undeserved area in South Mobile County, Alabama. Service originated with 1 medical provider and five support staff members.



Health Delivery, Inc.
Location: Saginaw, MI - 48607-1208
Contact Phone: 989-753-6000
Details:

Health Delivery's mission is to provide high quality health care to individuals and community groups in Saginaw, Bay and other nearby counties. Services are provided without regard to race, beliefs or ability to pay. We provide health care that is sensitive to the needs of the community by being close to where the patients live, at times that are convenient, and speaking in a language that patients can understand. Today HDI serves over 40,000 individuals throughout fourteen counties in Michigan. We currently operate two year round dental facilities, three adolescent health centers, eight year round medical facilities, two mobile dental units, a mobile medical unit, a school-based health center inside of Saginaw High School, and various seasonal migrant health sites. We encourage health maintenance and prevention by providing regular check ups. Each health center has bilingual staff available to address the needs of all of our patients.



Thank you for using Free Clinic Directory. We are constantly enhancing our website to better service you. Please check back frenquently for more updates. If you have any suggestion, please contact us. We appreciate your business very much.