Find Free Clinics and Community Health Centers
People without health insurance often find themselves with limited options for affordable healthcare and free dental care, and their lives and health often depend on access to free medical clinics. Free Clinic Directory is the premier online destination for uninsured people to connect with affordable and free health clinics in their area. By clicking on a state, a person can find free and affordable clinic listings by county. Each clinic listing comes with a wealth of information, including reviews, services provided and contact information. Clinic administrators can easily add listings to FreeClinicDirectory.org, and people who have used any of the listed clinic services can easily post reviews. Full clinic information is available to people who register for a free account.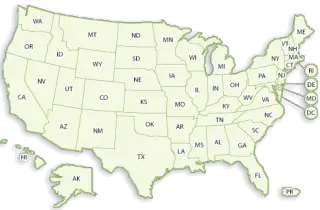 New Medical and Dental Clinic Updates:

Community Health Care - East Moline Clinic 61244
Location: East Moline, IL - 61244
Contact Phone: 563-336-3008
Details:

Community Health Care, Inc. (CHC) is dedicated to providing a comprehensive set of primary medical and dental care services under one roof for patients of all ages and incomes. Services include internal medicine, family practice, pediatrics, obstetrics and gynecology, laboratory, x-ray including mammography, pharmacy, health and nutrition education and translation services. CHC has six main clinic locations across the Quad Cities including four medical/dental clinics, a virology clinic and a homeless outreach clinic.



Neighborhood Health Center Elizabeth
Location: Elizabeth, NJ - 07206-1847
Contact Phone: 908-355-4459
Details:

The Neighborhood Health Services Corporation's mission is to provide high quality, customer focused, cost-effective primary health care services in a safe and accessible environment for the residents of the City of Plainfield and surrounding communities. NHSC is especially dedicated to providing consistent, high quality primary health care services to the medically needy and indigent populations of these communities.



Pms - Alamogordo Family Health Center
Location: Alamogordo, NM - 88310
Contact Phone: 575-434-2960
Details: Presbyterian Medical Services (PMS) is the successor to the United Presbyterian Church's Medical Mission work in the Southwest which began in 1901. In 1969, a New Mexico based 501C (3) nonprofit corporation was formed to ensure continuation of the mission to provide health care services to the underserved communities throughout the Southwest. Throughout our history, PMS has worked collaboratively with communities, local providers, hospitals, local, state, and federal government to develop programs and services which meet the needs of the people living in these communities. PMS only expands to communities that invite our involvement. The diversity of services includes primary medical, dental, behavioral health, children's services, home care, hospice, and senior programs. These programs are delivered by PMS as a result of the organization's ability to respond to the unmet needs of those living throughout New Mexico. Presbyterian Medical Services provides services to residents with 83 individual program sites in 38 community locations throughout New Mexico. The counties served are Bernalillo, Catron, Chavez, Cibola, Eddy, Lea, Luna, McKinley, Otero, Quay, Rio Arriba, Sandoval, Santa Fe, San Juan, Socorro, Taos, and Torrance.

Belleville Family Health
Location: Belleville, IL - 62220-1952
Contact Phone: 618-233-5480
Details: Southern Illinois Healthcare Foundation is a community-based, Federally Qualified Health Center (FQHC) network, with nearly 40 health centers located in seven counties in Southern Illinois. As an FQHC, Southern Illinois Healthcare Foundation serves predominately low income or medically underserved populations throughout southern Illinois.

Rhode Island Free Clinic
Location: Providence, RI - 02907
Contact Phone: 401-274-6347
Details:

The Rhode Island Free Clinic's mission is to provide free, comprehensive medical care and preventive health services to adults who have no health insurance and cannot afford those services; and, to serve as an educational training site for health care professionals. Care is provided through a dynamic statewide network of volunteer medical providers working with academic, medical, and community partners, leveraging robust health care resources with a vitality that is unmatched in Rhode Island. To become a patient at the RI Free Clinic you must be an adult, 19 or older, show a current photo ID, proof of residence (utility bill, electric bill, lease with current name/address), and show proof of income (last two pay stubs, SNAP benefit card, letter of support, letter of employment). We invite you to call us to come in for a screening appointment. Once you have been screened, you can begin receiving medical care.



Thank you for using Free Clinic Directory. We are constantly enhancing our website to better service you. Please check back frenquently for more updates. If you have any suggestion, please contact us. We appreciate your business very much.